4WD Tag-Along-Tours
Visiting another country and tackling the Australian Outback may seem a little daunting but exciting all the same. An exhilarating way for adventurous travellers to really enjoy the 4WD experience is to hitch up with a Tag-Along-Tour. Not only will you be guided by professional and experienced leaders, there will also be the advantage of sharing your time with like-minded people from all around the world.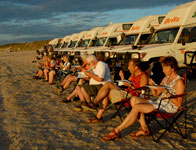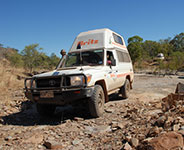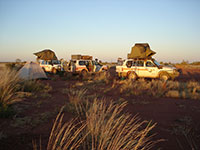 The Benefits
Tag-Along-Tour companies offer the full experience of 4WD travelling on their dedicated tour schedules. This can be beneficial for your trip for the following reasons -
Drivers at all levels of 4WD experience are welcome
Tour with like-minded travellers
Visit places that you wouldn't have visited on your own
Gain experience and confidence along the way
Ongoing support when tackling rougher terrain
Travelling with a small group
Travel to remote areas with safety in numbers
Getting lost is not an option
Fantastic for viewing flora & fauna, photography, bird watching & stargazing
Guides are 4WD Instructors, First Aid Officers and have a passion for 4WD Trekking
Tag-Along-Tour Companies
There are many Tag-Along-Tour companies in Australia and the best advice is to do your research to ensure you are getting what you pay for. Some companies also have 4WD Training Courses to help you learn and experience 4WD techniques that are imperative for your upcoming adventure.
Here are two accredited companies that offer 4WD Training and Tag-Along Touring:
It is the responsibility of the hirer to check that the intended itinerary is permitted as per the Terms & Conditions of the rental.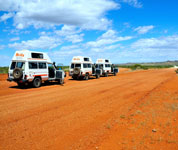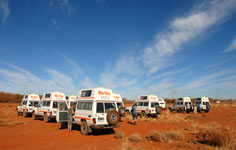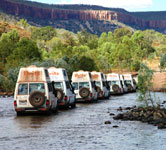 Still need Help?
---