Campervan Hire for Beginners
Looking to kick off an epic self-drive holiday but not sure where to start?
Here are some tips and tricks to get in the right vehicle and on your way.
---
VEHICLE CLASS & TYPE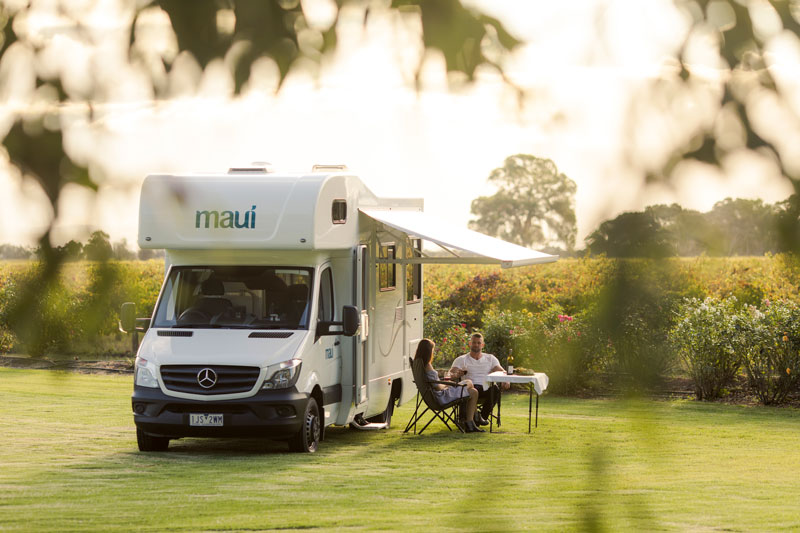 Luxury Motorhomes
Perfect for travellers looking for comfort and style, with most Luxury model campervans being under 3 years old with all the latest bells and whistles for your holiday.
Features: All Luxury Class campervans come complete with a shower and toilet plus most other creature comforts like a stove, fridge, TV, power and more.
Companies with Luxury Vehicles: Cruisin, Maui, Let's Go & Star RV
Vehicle Age: 0 - 3 Years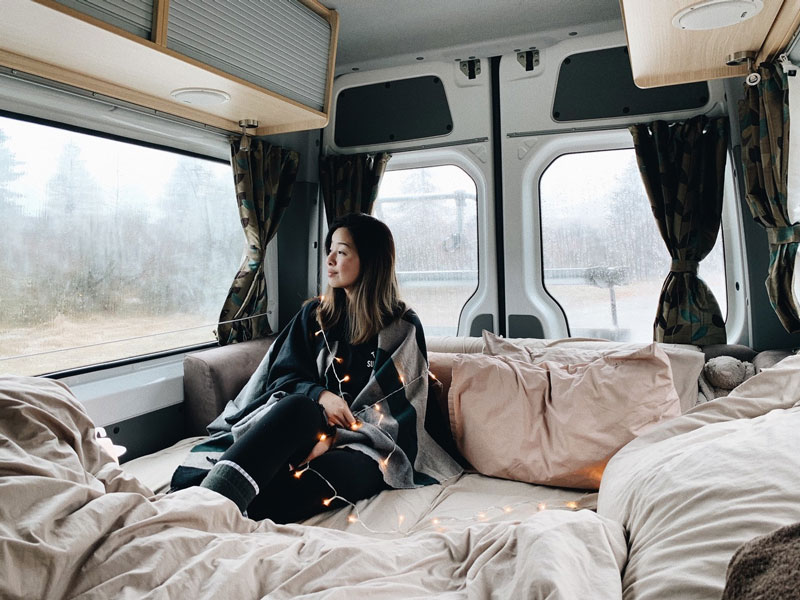 Premium Economy Motorhomes
For the regularly travelling family or group of friends looking for a balance between luxury and price.
Companies with Premium Economy Vehicles: Cruisin, Maui, Let's Go, AutoRent & Apollo
Vehicle Age: 0 - 5 Years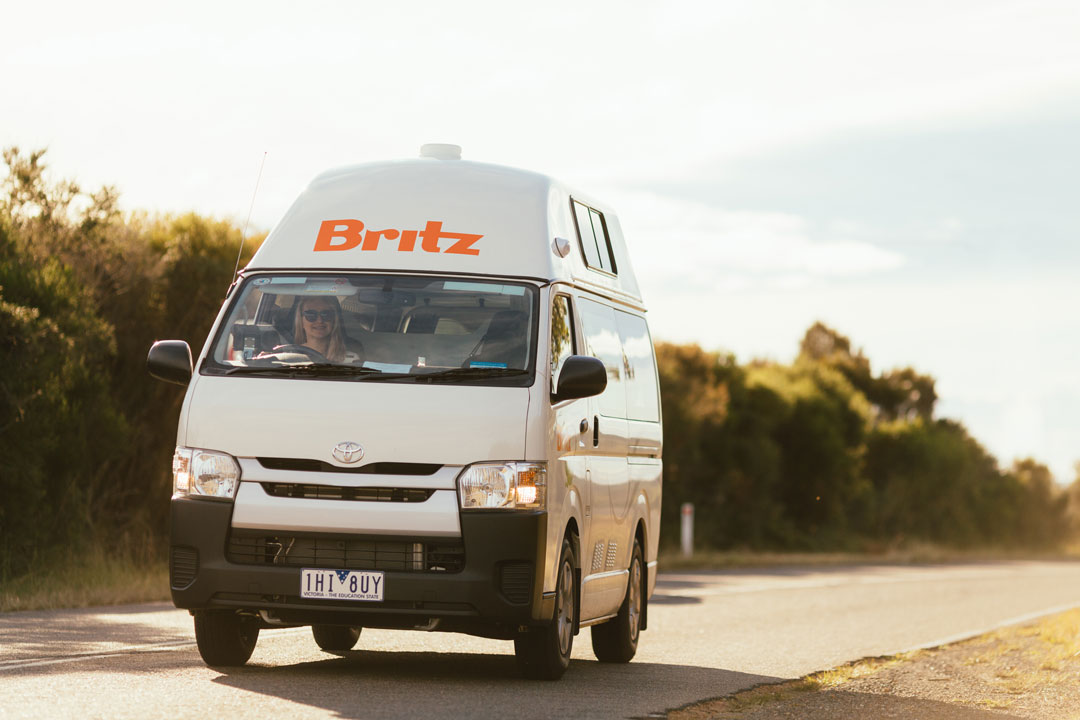 Economy Campervans
Your stock-standard, no-fuss, basic campervan staple. The Economy campervan class comes with all the basics you need to get out there and have the best experience possible!
Companies with Economy Vehicles: Cruisin, Apollo, Britz, Go Cheap, Jucy & AutoRent
Vehicle Age: 0 - 5 Years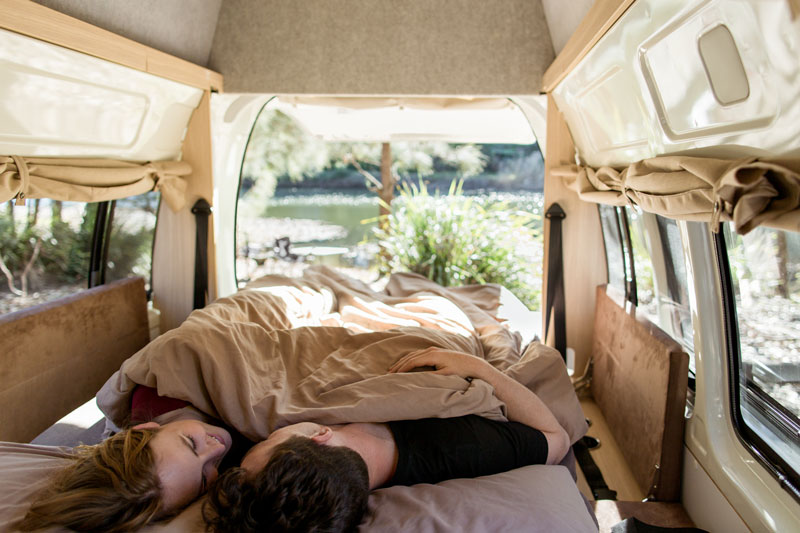 Budget Campervans
Perfect for backpackers and travellers looking to do and see as much as possible on the cheap. Budget Campervans are usually older vehicles including some station wagons.
Companies with Budget Vehicles: Mighty, Lucky Rentals, Spaceships, Camperman, Jucy & Travelers Auto Barn.
Vehicle Age: 4+ Years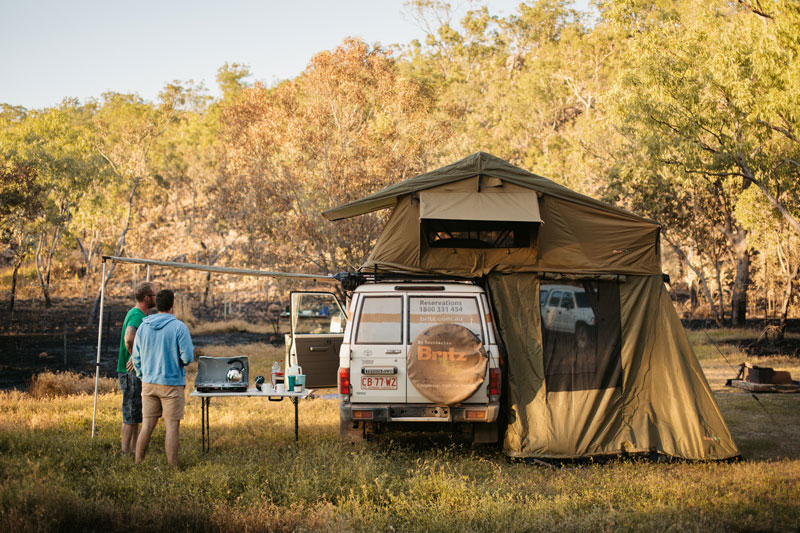 4WD Vehicles
Looking for an off-road adventure? Hire a 4WD to explore those harder to reach locations.
Companies with 4WD Vehicles: Britz & Apollo
Vehicle Age: 0 - 4 Years
---
PICKING YOUR VEHICLE SIZE & EXTRAS
Campervans come in a variety of sizes, styles and sleeping configurations. Choosing the correct campervan to suit your needs means first properly assessing the number of passengers, expected sleeping arrangements and the facilities you require.
2-6 BERTH CAMPERVANS
From a simple Hi-Top Campervan that sleeps 2 people (2 Berth) up to luxury motorhomes sleeping up to 6 people (6 berth) there are plenty of options when choosing a vehicle. Sleeping configurations are also important to consider; where some vehicles may have a simple double bed others have split singles to sleep 3 or 5 guests at once.


Travel Tip: Use our night time/day time campervan interior maps available on most vehicles to decide which sleeping configuration works best for your trip!
SELF-CONTAINED CAMPERVANS
You will most likely notice a difference in pricing when comparing converted vans or Hi-Tops with 6 berth RV's – this is because of the vehicles ability to be more self-reliant. A Self-Contained Campervan is simply a vehicle with the amenities to travel and camp without outside-resources.
Self-Contained vehicles are able to be parked at free campsites and non-powered sites (although the vehicle will need to be charged every 2-3 days), where the use of the shower and toilet inside the vehicle could end up saving you a considerable amount on camp fees etc.
Self-Contained Campervans come with grey water (sink and shower) and toilet cartridges that need to be emptied regularly.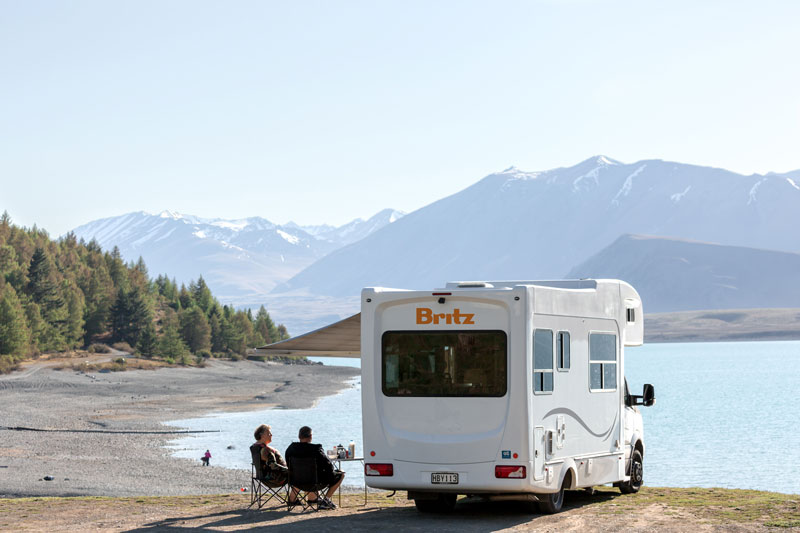 OPTIONAL EXTRAS
Upon booking your vehicle hire with Discovery Campervans you will be given a range of options and additional extras to customise your vehicle to fit you and your holiday best. Optional Extras differ between the supplier brands but usually include the following:
Baby Booster Seat
Camp Table & Chairs
GPS
Toll Packages
Bike Rack & Bike Hire
Gas Bottle Refill & more…
---
BOND & LIABILITY
Insurance usually comes part and parcel with renting a motorhome, suppliers are not willing to hire out their vehicles unless they have some insurance that it will be returned in one piece. Bond amounts for average vehicles is around $5,000.
A massive charge to your credit card is perhaps not the most relaxing way to kick off your self-drive holiday, so to reduce your Vehicle Bond and Liability Fee Discovery Campervans has the Stress Free Package.
The Stress Free Package adds an additional cost per day (see our table for amounts) to your rental whilst heavily reducing your Vehicle Bond and Liability Fee, making for some truly stress-free travel!
---
WHY BOOK THROUGH DISCOVERY CAMPERVANS?
Search, Compare & Save all in one place
16 Supplier Companies with Over 97 Vehicle Types Total
60,000+ Campervan Holidays Booked
Proudly Australian Owned & Operated
Friendly Experienced Team of REAL People Available To Call
---
CONTACT US & GET A FREE QUOTE
What are you waiting for? The open road calls – search your dream road trip now. Or Call 1800 704 332
Need Inspiration?
Check out our travel itineraries here.
Which Supplier Is Right For You?
Find out with our campervan comparison page here.