Queensland 6 Day Getaway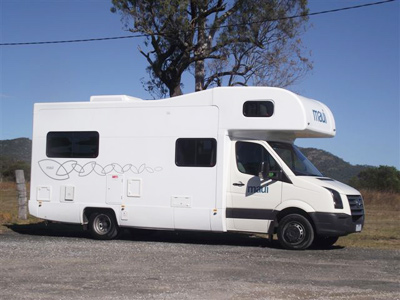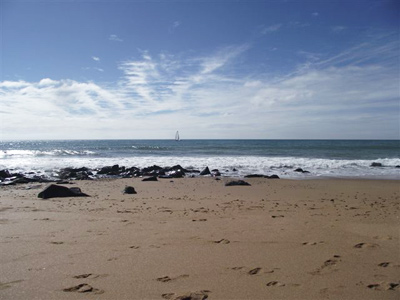 My husband and I hired a Luxury Maui Platinum Beach Campervan for our 6 day Queensland getaway.
The pick up process from Maui's Brisbane Branch was smooth and efficient. Located 10 minutes from the Brisbane Airport, the branch was easily accessible. The Maui Staff were very friendly and abiding. On arrival, we only spent 10 minutes in a queue before we were assisted. We signed the relevant paperwork and were then instructed to take a moment to watch an instructional DVD on a portable player. This orientation of the vehicle went through a detailed explanation and demonstrations of the equipment in the van and how it operated. The staff offered maps and guides for areas we planned to travel to which was welcomed.
We were then accompanied to our vehicle by a Branch Representative, who filed a report of the vehicle, marking any noticeable damage, none of which existed. We were then handed the keys and hit the road.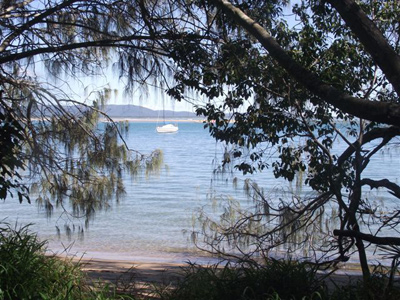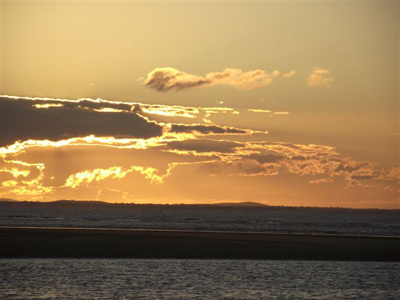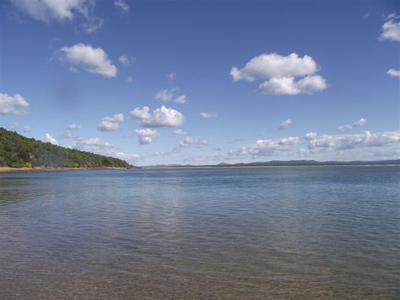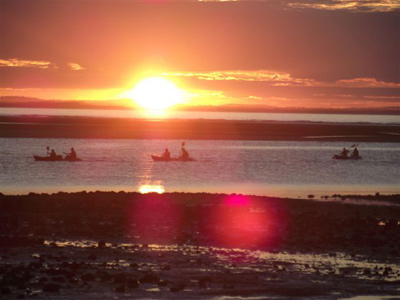 Town of 1770 coastal views
We took the vehicle home to pack as we reside in Brisbane. We had already pre purchased our supplies. The van already came equipped with crockery, cutlery, cooking utensils, pots, pans, toaster, kettle, cutting board, tea towels as well as blankets, sheets, pillows and bath towels. Don't forget to pack your own dish liquid and sponges/scourers as well as toilet paper! The Maui Platinum Beach had ample storage space with deep cupboards surrounding the perimetre of the van's ceiling. More storage space was easily accessible, located under the rear seats. By 10.30am we were on the road and our campervan holiday had really begun!
The drive in the Maui, being a VW with automatic transmission, was very smooth and impressive. We had to remove the plastic bracket from underneath the perspex stove cover to prevent rattling, but apart from this was also a quiet ride. Just be prepared for the vehicle to sway a bit in windy conditions.
Apart from our first night, we stayed at campgrounds on powered sites. We had pre booked these sites using both The Free Stays Guide supplied by Discovery Campervans as well as from our own research.
We were most impressed with the interior of the van which was spacious and comfortable. The weather was wonderful for our trip, so we made the most of having all meals out under the annex. We ended up leaving the rear bed assembled, but to dismantle only took a minute. The pop up air vents in the roof of the vehicle helped with air flow through the van.
Emptying the waste and grey water was an easy, no mess process. Most campsites had a free 'Dump Site' and we noticed entering most towns along the coast, these zones were also supplied. Just remember to empty grey water and fill the water tanks before hooking up to your campsite!
One area that made an impression and that we would recommend travelling to in Queensland is Mon Repos near Bargara just outside of Bundaberg. This is a Conservation Park which has the largest concentration of nesting marine turtles on the eastern Australian mainland.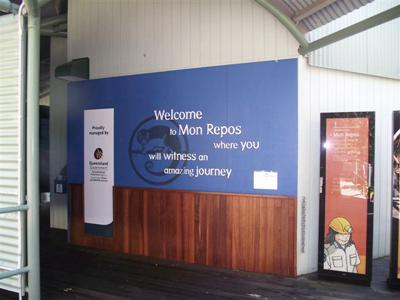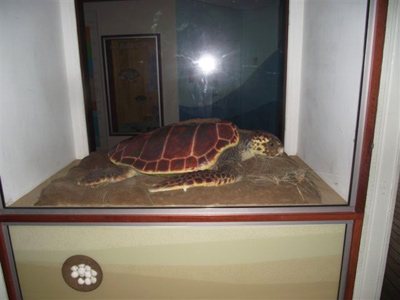 From November to March, visitors can see nesting and hatching turtles on the beach at night. We stayed at the campsite on the beach in Bargara. From here we enjoyed the four kilometre walking trail that meandered through a mixture of pastural land and sub tropical rainforests to reach the beach at Mon Repos.
We were susurrounded by bird life and even spotted a few kangaroos. The flora was sign posted with detailed horticultural descriptions.
Returning the vehicle was a quick and efficient process.
I would recommend a campervan holiday to all ages. It offers freedom and there is nothing better than travelling at your own pace!
Kirsty @ Discovery, 2011