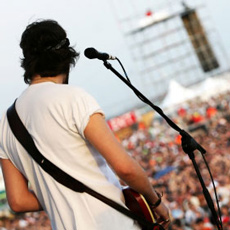 For some there is no better time of year than when your favourite event or festival rolls around. And what better way to experience it then by getting a group of people together and getting a campervan hire to enjoy the experience in.
Forget about pitching a tent and saying goodbye to the luxuries of home for those few days. A campervan will provide a "home away from home" and will be the perfect vehicle to return to after a long day in the sun, listening to your favourite bands and seeing those much anticipated shows.
An impressive line-up of festivals will grace the east coast of Australia this year, with many of them spanning several days. This makes a campervan rental the perfect accommodation option.
Some of this year's most anticipated events and festivals include:
Bluesfest
Pioneering the presentation of blues music in Australia, Byron Bay's Bluesfest also manages to incorporate surf culture, Latino music, African music, political and environmental message artists and features acts from all the world's continents.
Bluesfest is held every year over the Easter long weekend at the Tyagarah Tee Tree farm.
Splendour in the Grass
Considered the country's largest winter music festival, Splendour in the Grass is a 3-day event that boasts an impressive line-up of rock, hip hop, electronic and alternative music. Previously held in Byron Bay's Belongil Fields, Splendour draws a crowd of around 30,000 festival-goers.
Spendour in the Grass will be held at Woodfordia this year in July.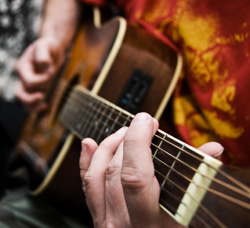 Woodford Folk Festival
Boasting more than just folk music, the Woodford Folk Festival is an annual culture event not to be missed by anyone interested in a range of performance styles, musical genres and nationalities. Spanning an incredible 6 days and nights, around 130,000 people show up to enjoy this unique festival experience.
Woodford Folk Festival is held in the small town of Woodford, from 27 December to 1 January each year.
Tamworth Country Music Festival
Celebrating Australian country music, culture and heritage, the Tamworth Country Music Festival is one of the 'world's coolest festivals" and attracts an audience of around 50,000 each year.
The festival is held in dozens of venues throughout Tamworth, with a lot of the action happening at the Tamworth Regional Entertainment Centre. It generally spans 2 weeks towards the end of January.
Gympie Muster
The National Country Music Muster at Gympie is the quintessential Aussie event, attracting fans from all over the nation. See the stars and legends of country music all in a beautiful country setting in the Amamoor Creek State Forest, near Gympie.
Renamed the Optus National Music Muster, the event is held towards the end of August and is ideal for campervan hire Queensland.
---