Bushwalking In Western Australia
Purnululu National Park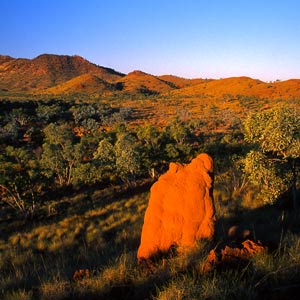 Western Australia is known for its brilliant wildflowers, and a walking holiday combined with a
campervan hire Perth
is one of the best way to see as much of this diverse state as possible. There are a large number of parks just waiting to be explored close to the capital city of Perth all you need is some preparation, suitable maps and good walking shoes for a trip of a lifetime.
As
Western Australia
covers close to a third of Australia, there is a lot of walking to be done here, yet much of the state consists of desert and remote, wilderness regions. Most of the suitable bushwalks are located in the south western corner of the state, along the coastline and within easy driving distance from
Perth
.
There are a smaller number of national parks here than most states, but you are rewarded by the walks available, one of the most popular being the Bibbulum Track which is an extraordinary 960 kilometres and spans the coast from Kalamunda through to
Albany
. Most would attempt this track in stages, but there are many who come from all over the world to complete this peaceful and exhilarating long distance walk.
The Cape to Cape walk is another favourite, from Hamelin Bay to Cape Leeuwin in the south west corner of the state. Taking in a lot of the breathtaking coastline and a lot more achievable at 29 kilometres, it is an enjoyable walk suitable for most fitness levels.
Another breathtaking walk is the Tree Top Walk at the Valley of the Giants at Walpole. The walk at just over 400 metres above tree level and gives you a bird's eye view of the forest below. For the fit and adventurous, you can't go past the Mt Bruce Summit Walk in the Pilbara region. At six hour it takes in some of Western Australia's most beautiful scenery.
With many of the walks hundreds of kilometres apart, you need to plan your itinerary ahead based on the walks you really want to do. Close to 600 kilometres north from Perth is the Murchison River which offers a lovely gorge walk. Another 500 kilometres the Pilbara region also has walks winding through incredible gorge systems. Further north is too remote to access by campervan and you really do need a four wheel drive to continue on. There are walking tours in this region which are popular.
There are enough walks close to the city that you can plan day trips and set up your campervan in one of the many excellent caravan parks available as a base. At close to ten kilometres, the Narrows Bridge and Causeway offer a beautiful walk especially popular at night to experience the lights of the city. Along the beach is one of my favourite walks, from Fremantle to Hillarys and taking in all the coastal beauty that Perth has to offer. It stretches along 20 kilometres of pristine coastline and is suitable for any fitness level.
Kings Park is the closest park adjoining Perth, with a circuit walk taking in panoramic views of the city and Swan River, and a number of interesting trails taking in the lovely botanic gardens. About three kilometres east from Perth are more scenic parks and gardens found throughout the Burswood Park walk. With eleven lakes scattered along the walk, you are guaranteed an abundance of birdlife and beautiful scenery.
The upper Swan Valley has some incredible sights, and located 30 kilometres north east from Perth, the Hillside Trail takes in the best this region has to offer. Pack a picnic lunch and head out for the day to enjoy this lovely spot. Walking in Western Australia is an experience that is hard to match. There are walks for beginners through to experienced and such amazing diversity that you can stay in Perth and walk for weeks, or alternate your holiday from region to region. Head up north to
Broome
and walk the coast, or south to the forests and rivers that are just as breathtaking. Wherever you go, you will be destined to experience colour, beauty and plenty of space.
Jenny Brewer