Stanthorpe - Queensland's Wine Country
Stanthorpe Has Over 50 Wineries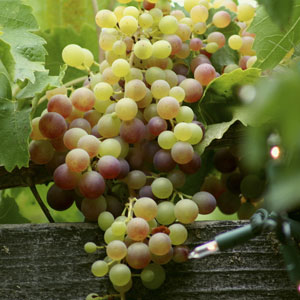 Located close to the
New South Wales
border, approx 1000 metres above sea level, Stanthorpe with its distinct seasons and cooler temperatures, is the perfect environment for wine and food. Home to over
50 wineries
, fruit and lavender farms and national parks, this region provides the perfect winter getaway. Cuddle up to a warm fire, indulge in fresh produce, wine and chocolate from the local chocolate factory and you can't go wrong!
There are two main caravan parks available in Stanthorpe. The Blue Topaz and
Top of the Town
(at the top of Main Street), both located centrally so you can enjoy the comforts of your campervan hire and explore this fascinating town.
Each alternating year there is either a Food and Wine festival or the Apple and Grape festival boasting street parades, performances, galas and fireworks. However, if you are keen on exploring the outdoors there are 4 national parks that circle Stanthorpe. The Girraween, Bald Rock, Boonoo Boonoo and Sundown parks all offering unique hiking, rock pools, gorges, waterfalls, camping, swimming, rainforests and the famous granite rock formations.
If you are interested in the local history, there is the Historical Society Museum. Boasting the old gaol, schoolrooms and fire trucks from the mid 1800's, there are plenty of hands on experiences. The museum has a dedicated war memorial with stories and artefacts from soldiers, doctors and nurses from WWII. You can also trace your family heritage with over 60 years of historical research and information available on the area and its people.
More than just a stopover, Stanthorpe is a unique and relaxing holiday destination as you enjoy your
campervan experience
.