Rock Into Rockhampton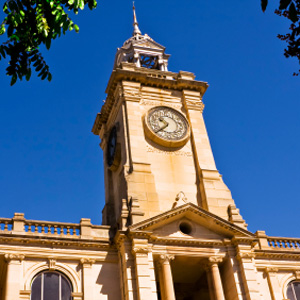 Queensland is one of the most popular places for campervanning in Australia. Boasting endless days of sunshine, beautiful beaches and amazing rural landscapes, there really is no better place to be.
One such place that offers all of these perks is the intriguing city of Rockhampton. Combining rural living, coastal lifestyle and a city atmosphere in one, Rockhampton is a fantastic place to take your family campervanning.
Known as the "Beef Capital of Australia", Rockhampton offers an exciting history that is built on the wealth of the gold rushes and cattle empires of days gone by. This rich history, along with some of the state's best national parks, state forests, craft markets, heritage buildings, island retreats and international resorts make Rockhampton the ideal destination for your next
campervan hire Queensland
holiday.
As soon as you drive into the Rockhampton region you will immediately be astounded by the sheer natural beauty that will surround you. Marvel at the brilliantly blue waters of the Pacific Ocean as you journey along the Capricorn Coast; a stretch of coast that is grandly decorated with long expanses of sandy beaches, the
Great Barrier Reef
and a stunning range of subtropical islands. The coast here is some of the best in the country, so take some time to appreciate it and soak it all up.
Many people flock to Rocky with the aim of exploring the Great Barrier Reef and they won't be disappointed with what they find here. The best place to start this exploration would have to be at the Rosslyn Bay Boat Harbour. This is the ideal place to discover the Great Keppel Bunker group of islands, along with the local highlights of the reef.
While Rocky is not the central hub of the reef, it still offers some of its most stunning stretches. Discover the colourful mixture of tropical and sub-tropical fish as you snorkel, dive and boat your way along the coast. This is a must-do experience as it will open your eyes to an amazing world you don't normally get to see every day.
Along with the Great Barrier Reef, history is also an important ingredient in the Rockhampton mix. Mt Morgan is a great place to experience some of this intriguing history, and its location just 40 minutes south of Rockhampton, makes it a great destination for a day trip. This old mining town is brimming with heritage trails and remnants of years gone by. The region is a beautiful one and full of reminders of the days of wealth this small town once experienced.
The Archer Park Steam Train Museum also encompasses some of the region's most fascinating history. This museum covers the development and history of rail-based transportation and is set in the 100-year old Archer Park Railway Station in Denison Street, on the city's southside. As you walk through this museum you will be told the story of this unique tram station, through photographs, soundscapes and object based exhibitions.
Another great way to get a taste of Rocky's history is to take a tour of the Rockhampton Heritage Village. This is a fantastic active township museum, where visitors can experience and actively take part in the city's rich and colourful history. There are some fascinating exhibitions here, including the Time After Time clock collection, History of Rockhampton District, Life Before Electricity and a vintage car collection.
Exploring the beautiful sights and amazing attractions of Rockhampton is a fun experience, but at the end of the day, it's nice to know you have a nice cosy campervan to stay in. Finding a park to rest your
campervan hire
for the night is easy, thanks to the people at Discovery Holiday Park. This park offers top notch facilities, with a beautiful resort style, bistro pool, sure to please the adults. The park is set in lush tropical surrounds, with beautifully landscaped gardens, creating a magnificent setting to your holiday.
Campervanning in Rockhampton is a great idea for your next family or couple's holiday. The wealth of amazing things to see and do will keep you on your toes so that there will never be a dull moment in sight. But the best part is that is will give you a chance to relax and get to know some of our country's most amazing attractions.
Christine Barton