Exmouth And The Coral Coast
The Aquatic Wonders of Coral Bay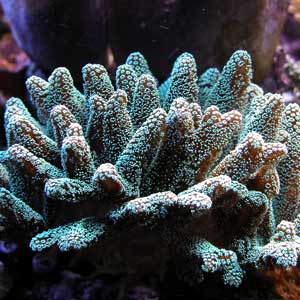 This region of
Western Australia
, from Exmouth down to past Geraldton, encompasses some of the bluest, most beautiful national parks in the world. It is known not only for the natural attractions on the land but the aquatic under water world drawing visitors from all over the globe.
The wildlife is diverse and awe inspiring, with giant whale sharks, friendly dolphins, turtles, whales and manta rays some of the more common residents. It is perfect for your
campervan hire
adventure, with plenty of camping spots and ideal hideaways to stop and enjoy the views.
Exploring Exmouth is a dream coming true for marine lovers. There is fantastic snorkelling and diving here, with brilliant coral colours, and every type of fish imaginable. It is the crystal clear waters that attract so many visitors. Although this region is remote, it is well worth the effort to stay and enjoy the attractions.
There is so much to see close to town. Drive to the Vlamingh Head Lighthouse for some incredible views. The Muiron Islands are fantastic for a day trip with plenty of birdlife and diving spots. South from town is the Charles Knife Canyon, which rewards you with amazing views of the Exmouth Gulf and surrounding gorges. If you head to the Thomas Carter Lookout you can see the endless stretches of the great marine park. Further down is brilliant Turquoise Bay, an ideal destination for a day trip and picnic lunch.
The Cape Range National Park is only thirty minutes drive inland, with amazing gorges, an abundance of wildflowers and incredible scenery. It is worth a day trip at least to see this unique part of the state, and enjoy some of the bushwalking trails. There are wilderness tours that leave from Exmouth, which will take you to places only accessible by four wheel drive. This is some of the most incredible landscapes you could see in Australia, and being so close to the coast it is an ideal holiday spot.
Another attraction is the Ningaloo Reef which basically is right in front of you as you step off the beach. There are glass bottom boat tours for those who want to see the reef in style. For the more adventurous you can't miss the chance to scuba dive, or why not join a special tour swimming with the local whale shark? Although this is the world's biggest fish it is still safe enough to get up close and personal. This reef is a fisherman's paradise, with plenty of game fishing available, or enough isolated spots along the coastline to set up for the day.
With all the activity it is nice to return to civilization for some comfort, and there are plenty of restaurants, shops and cafés to choose from in the heart of Exmouth. There is a wide range of accommodation available, with the Ningaloo Caravan and Holiday Resort a popular choice. It has a massive pool, play gym, and even an aquarium.
Further down the coast, Monkey Mia is known for its friendly bottle nosed dolphins, which swim to the shallows of
Shark Bay
to play with the families that come to visit, an experience you could never forget. This is a pristine, beautiful part of world heritage coastline, with so much wildlife, picnic spots and bays to visit and enjoy.
The Blue Dolphin Caravan Park and The Monkey Mia Dolphin Resort are both fantastic as a base for exploring the surrounding natural attractions. For the water lover, travel north to nearby Denham for some great fishing, boating, beach activities and water skiing.
Geraldton
is one of the last main stops, which is also an excellent base to see attractions such as the Abrolhos Islands, Chapman Valley and the Live Lobster Factory. With panoramic ocean views, miles of beach, wineries and delicate wildflowers at your doorstep it is worth a longer stay.
This entire region is magnificent, with the shimmering blue waters of the Ningaloo Reef a wonderful contrast to the neighbouring national parks. If you opt for driving from Perth to Exmouth you will be enriched by the incredible coastlines, friendly locals and stunning scenery. This is an ideal location for
campervan hire Perth
with everything you need at your doorstep, and nothing but open space and natural beauty before you.
Jenny Brewer 2007