Holiday Soon, In Broome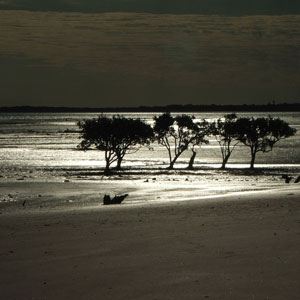 Positioned at a point where the vast red desert meets the bluest of blue seas lays the intriguing town of Broome. This town is an ideal place for your next
campervan hire
holiday because it enjoys a pleasant climate practically all year round, it boasts some of the country's most unique contrasts between desert and ocean and it offers a vast array of fun, exciting and beautiful things to see and do.
Broome is a pearling and tourist town in the
Kimberly region
of Western Australia. Situated a sizable 2200 kilometres north of Perth, most people choose to fly into Broome, landing in at the Broome International Airport. Picking up your campervan in Broome is a popular option as it allows you to avoid the long, and often trying roads that lead from Perth to Broome.
The actual town is situated on the traditional lands of the Jukun and Yawuru people. Their presence is still strongly felt within this community and many aspects of their past and present are evident as you wander through the streets and sites of the town. What will also become apparent as you do this is the reason why Broome is one of the fastest growing towns in Australia; because there seems to be a never-ending array of things to see and do.
One of the drawcards of the region would have to be Cable Beach. This masterpiece of Mother Nature us situated just 7 kilometres out of town and can easily be reached in your
campervan hire Perth
along a good bitumen road. This beach is characterised by its beautiful white sand and clear turquoise waters. It stretches for a whopping 22.5 kilometres and is almost always flat. This may be a disappointment to keen surfers but they will soon disregard this disappoint and begin to fall in love with the majestic beauty that is present here. Swimming here is a popular pass time, but in the summer months be sure to keep a careful lookout for the box jelly fish, and if you can help it, keep out of the water.
Cable Beach is also well known because it is partly a nudist beach. Some sections of the beach give visitors the choice of wearing clothes or not, offering an experience that is not too common in this country. For those wanting to keep their clothes on, another popular thing to do here is to take a sunset camel ride along the water's edge. This is a great way to watch the sun go to bed and will leave you feeling relaxed and awe inspired.
Broome
is situated on a north/south peninsula which means that it is almost completely surrounded by water. On the eastern shore of this peninsula you will find Roebuck Bay, which extends from the Main Jetty at Port Drive to Sandy Point, west of Thango Station. In Roebuck Bay, the drawcard would have to be Town Beach, which is home to the famous "stairway to the moon". This is a truly majestic sight that should not be missed while in town.
While also in the area, you should also take some time to check out the Broome Bird Observatory, which is located on the Northern shore of the bay. The purpose of this observatory is to study the birds, learn how to protect them and educate the public about them. It is a great place to visit if you wish to get more of an insight into the local birdlife of this region.
Broome is a great place for a holiday as it offers a diversity of sights and attractions that continue, without fail, to please the hoards of tourists that pass through this unique town.
Christine Barton