Amazing Ayr
The Canefields of Ayr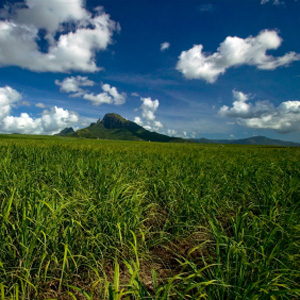 Ayr and Home Hill were always a 'must visit' destination on our annual family driving holiday to
Cairns
. Just ninety kilometres south of Townsville, this friendly part of the world is tucked far enough away from the waves of tourism spreading up and down the Queensland Coast. Pick up your
campervan hire
in Brisbane or Mackay and head north to the tropics. It's an adventure like no other.
My family grew up here, and as we drove through the sugar cane fields we would always hear the same stories of ballroom dances, get together's and fishing trips instilling in us a yearning for the simplicity of the country.
Surprisingly, there is a plenty to do here. The beauty of the rivers, creeks and sandy beaches are a drawcard for water lovers and fishermen, with fishing, crabbing and water sports just some of the popular activities. Locals enjoy sunny skies for most of the year, adding to the outdoor activities and year round tropical atmosphere. Windsurfing and waterskiing are also popular activities for all ages, and bird lovers will be at home with over 300 species to discover.
Some of my fondest memories of this region are the uniform sugar cane plantations stretching to the horizon. This is the heart of Australia's sugar cane territory, with generations of families proud of industry it has become.
One of Ayr's most famous landmarks is the Burdekin Bridge, known as the Silver Link, which used to be Australia's longest bridge. It basically splits Ayr in the north and Home Hill in the south. This is a favourite spot for fishermen everywhere searching for the elusive mackerel, mangrove jack and barramundi, many happy to drive from Townsville to take their boats out in this extensive river system.
To enjoy a panoramic view of this area head to the Mount Inkerman lookout, fantastic for a picnic or afternoon drive in your
campervan hire Queensland
. The Ayr Nature Display is also fascinating for the family, or drop into the Burdekin Theatre for a night out. The Inkerman Sugar Mill is also open to the public for an interesting look at what really in the sugar cane process.
Another great place to visit is Brandon, just five kilometres north of Ayr. It's as untouched by tourism as a town can get, but its authenticity and history will make the detour worthwhile. The end of town is even set off by a beautiful Catholic church, almost looking out of place with its Gothic style of architecture.
You might decide to stay longer than just a day or two. The Silver Link Caravan Park would have to be the best choice, with big grassy sites to choose from and nothing but sugar cane fields in the horizon. Located at Norham St, this four star park offers all the facilities you would expect and is perfect for a stopover or longer stay. They can be contacted on 07 4783 3933. The Burdekin Cascades Caravan Park is another option also very close to town. Located on Queen St they can be contacted on 07 47831429.
The Ayr sunsets are magnificent, with city high rises and traffic congestion definitely not missed! II remember the wide open skies swept with the richest red, orange and pink hues. Night time is just as memorable with a canopy of brilliant stars on display. It's always worth visiting a place where time stands still, life gets quiet again and you can enjoy life's simple pleasures.
Head north to
Townsville
and you could stay a month, there is so much to do. Take a day trip out to Mission Beach, Magnetic Island or one of the many national parks just waiting to be explored. This is one of the loveliest cities in North Queensland, with such diversity and tourist appeal.
A campervan holiday is by far the easiest way to travel around Queensland, especially with a family in tow. Why not start planning your next
itinerary
now, with a trip to Ayr included! Sometimes the 'out of the way' towns are the best, with their friendly locals, rich history and natural beauty. There is something about a place unmarked by tourism that calls you back to explore and enjoy again.
Jenny Brewer