Why Choose a Campervan?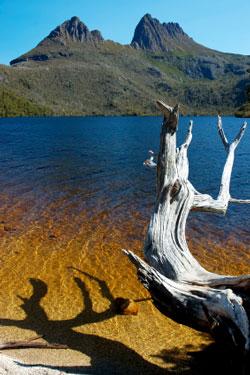 Tasmania's uncrowded roads and diverse scenery make a leisurely road trip in a Campervan the ultimate way to experience the best of 'The Apple Isle'.
Also, for a limited time you can save up to 20% off selected campervans for travel between May and September this year. Availability is limited so put in your holiday leave form at work, check flights and start planning today!
Although the island is relatively small, there is a multiude of things to see and do regardless of whether you are going for 5 or 20 days.
Collect your Campervan from Hobart or Launceston.
Just think, in a campervan you have the ability to travel at your own pace. There is always the option to take a few extra days in a gorgeous beachside town like Bicheno, hiking at Cradle Mountain or even relaxing at the wineries in Tamar Valley.
The best part of being in a Campervan is that you get to choose where to go, for how long and when! Is there really any other way to travel?



Still not Convinced?
Try looking at some of these articles to get your motor running.
Still need Help?
Phone: 1800 704 332 or +61 7 3442 2900
Email: Reservations Team