Choosing to hire a motorhome and tour Tasmania is likely to be one of the best decisions you will ever make in your life. The island has everything, and can satisfy any kind of holiday maker, whether they be adventure seekers, romantics or stressed out businessmen seeking some fresh air. Pristine beaches, thick wooded forests and still blue lakes are just some of the attractions that bring flocks of tourists here year after year. One of the easiest and cheapest ways to tour this magnificent state is with Campervan Hire Tasmania.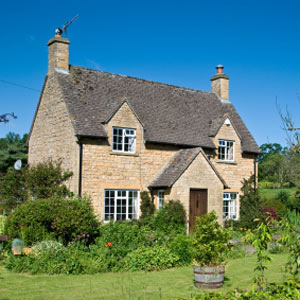 With its long history and rich heritage, the towns and cities here have managed to retain a sense of old world charm that sets them apart from other urban settlements in Australia. If you wish to choose a town as the base for your motorhome from which you tour the rest of the state then things are going to get tricky, as each one is as special as the next.Devonport, on the north west coast, is often a first choice for travellers, because this is where the ferry 'The Spirit of Tasmania' docks in after making its journey over from Melbourne. Known as the 'Gateway to Tasmania', this is an amazing historical city with a wealth of attractions within a short distance. For a more comprehensive idea of what these attractions are have a read of this article.
If you choose to hire your campervan rental here then definitely stick around the city itself and see some of what it has to offer. There are any number of heritage buildings you can browse around, the most popular of these being Home Hill, which is the former residence of Australia's Tasmanian Prime Minister, Joseph Lyons. There is also a maritime museum celebrating the maritime history of the city, and you cant miss taking a look at the Devonport lighthouse. Numerous trendy restaurants and bars will keep you entertained into the early hours, and there are plenty of caravan parks that cater to campervan rentals.
The surrounds of Devonport are stunning, with the River Mersey (on which the town is built) providing many opportunities for adventure. Rent a canoe or a kayak and head out for a paddle, or try your hand at some fly fishing in its icey shallows. If you want a glimpse of the strange looking platypus, then stop in at Latrobe, known as the platypus capital of the world! Its a pretty little town to boot, so enjoy its tree lined streets and its craft shops. If you really want to get away from towns however then head further inland to the Great Lakes. There are lots of campsites for motorhomes, and the striking natural beauty of this region and the exciting activities on offer make this a popular touring option.
So why not use the planner below to check out motorhome types on offer and start planning your holiday to this part of the world?