Just a 40 minute drive from Adelaide will bring you to the outer reaches of the Fleurieu Peninsula, considered the richest Peninsula in Australia because of its fertile soils, pleasant climate and host of natural attractions. Its a special place to explore in your camper-van, whether you spend a day or a week here you will be entertained and amazed from start to finish. Read this article for other ideas of places to visit in South Australia.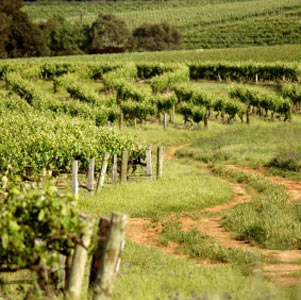 Mclaren Vale is the oldest wine producing region in Australia, and if you are after that perfect bottle than be sure to visit here and stop in at a few of the numerous cellar doors. The cosy hamlets throughout the valley are warm and welcoming, and there are plenty of campsites for your camper-van, ranging from the cheap to the luxurious.
The coastline of the Peninsula also adds to its charm. Tall rocky headlands punctuate pristine white sandy beaches, and there are numerous coastal drives you can make in your camper-van. The fishing here is exceptional, and the abundance of marine life means the diving and snorkelling is also world class. Divers are especially captivated by the many shipwrecks that lie off the coast.
Victor Harbour is the most popular resort town in South Australia, and is worth a visit especially in whale season when these mighty beasts come in close to the shoreline. Granite Island is also here, and for a cheap days fun visit the colony of penguins in residence here. If you fancy a bit of peace and quiet then hop into your camper-van and head to Coorong National Park, a beautiful haven for birds and wildlife situated near the Murray River mouth.
If you are thinking of a holiday to this special part of the world then use our planner below to check out the camper-van types that are on offer.