Camping and Visiting National Parks
Depending on which state you are in, most National Parks require that you pay an entry fee in order to drive through and explore them. If you are planning on camping in the park there is usually an additional nightly fee per person, although some parks offer free camping. It is advisable that you check beforehand with the individual park you are planning to visit what the charges are going to be. Below is some general information about visiting and camping in National Parks for each state.
A central site for details on visiting National Parks is available here
---
Tasmania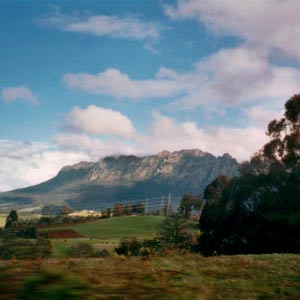 National Park Passes: Fees apply. Visitors to the state have a number of different pass options available to them, daily, holiday (8 weeks), annual and two yearly. The most cost effective is the Holiday Pass range, as it covers entry into all of Tasmania's national parks for up to two months, and also provides free use of the Mt Cradle shuttle bus.
Camping: Camping and accommodation fees are in addition to national park entry fees where applicable. Fees apply only to the campground or accommodation for which they are paid and are not transferable to other campgrounds or accommodation. Your fees are used to manage and improve facilities and services.
Please remember that dogs are not allowed in national parks and most reserves. If travelling from mainland Australia, please also be aware that many food items are not allowed into Tasmania.
Some parks are free, the others range from as little as AUD$6 per night. In some parks, in peak periods, camping permits are distributed via a ballot system because of high demands, and registration in advance is required.
For a full breakdown of the fees for each park visit Camping and Cabin Fee info
For more details visit National Park Passes
---
New South Wales
National Parks Passes: There are some NSW National Parks where entry is free, but many require you purchase a vehicle access pass. An individual pass for a single visit can be bought, and the price of this varies. Bear in mind that the Kosciuszko National Park pass costs considerably more than the other parks, especially in Peak Season. If you are going to be visiting a number of parks on your touring holiday it is best to buy an annual pass, of which there are various options depending on the number and the location of parks you wish to visit.
Camping: Some parks charge camping fees on top of the vehicle access fees. It is advisable you check beforehand with the park you are visiting. Costs vary, but are not very excessive and it all goes towards helping preserve the park.
Reservations can be made 12 months prior to the date of your arrival, for all selected campgrounds and accommodations that are available online. Reservations can be made for the maximum length of stay permitted at a park. Telephone and online reservations open at 9 am for the same date in 12 months' time, and there are no longer 'opening dates' for peak periods. After the date opens for sale, customers can book 24/7 online, or via telephone to the National Parks Contact Centre from 9 am to 5 pm, seven days a week.
---
Queensland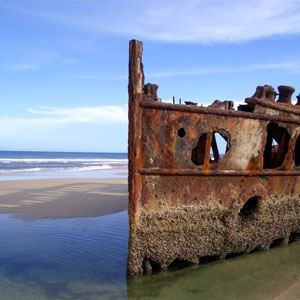 National Parks Passes: Vehicle Access Passes are not required for most of the National Parks in Queensland. However, a vehicle access permit is required for vehicles visiting Bribie Island, Moreton Island or Fraser Island Recreation Areas. This pass is only for the vehicle, and does not include ferry trips or camping costs. For vehicle access permits, please refer to: Vehicle Access and Permit Fees
All of Queensland's park and forest camping areas cater for tents, but many also have sites suitable for motorhomes, campervans, caravans and camper trailers. There are no powered sites. For more details visit: Department of National Parks
Camping: There are camping charges for all Queensland National Parks and State Reserves. These are charged per person per night, and are fairly similar for all the parks in the state. There is a family charge too, which includes two adults and two children. Booking ahead is advised for the more popular National Parks, especially during the school holiday times. Similar to Tasmania, it's often done on a ballot system, so it's advisable to know your exact dates if possible. Camping fees and vehicle access permits can all be purchased online.
Camping fees: There is often high demand for some camping areas during peak periods such as public holidays and school holidays. To avoid disappointment book early. Depending on the camping area you can book from three to 12 months in advance of your planned visit. Booking at least six weeks in advance is recommended. For booking enquiries: Camping Bookings
Before camping in a park, forest or reserve, you must obtain a camping permit and pay your camping fees. For more details about camping fees: Camping Fees
---
South Australia
National Parks Passes: South Australia's parks and reserves (excluding Flinders Chase National Park) are free to enter on foot or by bicycle.
A small number of parks collect a vehicle entry fee to contribute to the conservation, management and improvement of the parks' visitor facilities, however, it should be noted that the fees collected do not cover all costs. There is a range of different passes to suit the style of holiday you are taking, from a single park access to a multi-pass. For a breakdown of the vehicle access passes and camping fees, you can look them up here: National Parks South Australia
Camping: Most parks in SA have additional camping charges. You are able to buy National Park Passes that incorporate camping together with the vehicle pass, they will obviously cost a bit extra. These passes let you camp in any one place for up to five nights at any one time. If you have an entry only pass then camping fees are additional.
Please note: Camping is permitted in a single park for a maximum of five consecutive nights.
---
Western Australia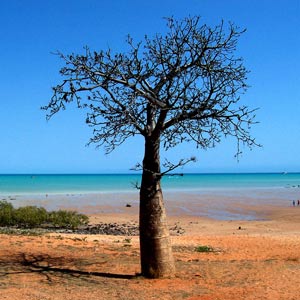 National Parks Passes: Vehicle fees apply to all national parks; you may wish to pre-purchase these before your trip. It is the visitor's responsibility to ensure they obtain the correct national park entry pass. Without a specific pass, an AUD$10 entrance fee is applicable at many of Western Australia's major national parks per car per day. However, the Department of Environment and Conservation has developed a range of value for money National Park Passes that are tailored to suit the Western Australian traveller's needs. Park Passes allow the vehicle driver and up to seven legally seated passenger's entrance into a selection of national parks for one up-front cost. Parks Passes are not valid for entry into Valley of the Giants Tree Top Walk or Monkey Mia Reserve. Camping fees are separate.
There are a range of Parks Passes
Camping: Camping in the Western Australian bush is free, but if you want to camp in a park or a nature reserve then expect to pay a small fee - varying from park to park - and payable to the park rangers or at the entry points.
---
Victoria
National Parks Passes: Visitors to National Parks in Victoria need to pay a fee. If you are visiting for a day then you are able to purchase a day pass, but regular visitors can save money with an annual and multi pass. You can buy an annual pass for all the National Parks, or ones for the individual parks are also available. Further details are at: http://parkweb.vic.gov.au/
Camping: From the 1st of July, 2014, a revised fee structure was applied for camping in 197 of the state's 680 campsites in national, state and other parks and reserves. The new fees apply at some sites where there were already fees for camping in the park and in some other areas fees were introduced. This is to ensure that visitors continue to have access to these beautiful places while making sure that the costs of providing safe, visitor-friendly facilities and services are sustainable and affordable. Fees vary according to the facilities provided at the site. Fees will vary according to peak, shoulder or off peak periods. A camping permit is issued as booking confirmation. Booking online and further details: Parks Victoria
---
Northern Territory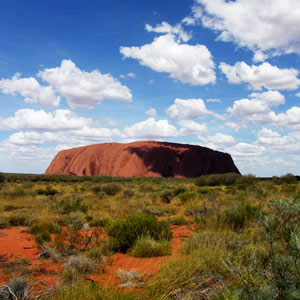 National Parks Passes: There is an entry fee into Uluru-Kata Tjuta National Park which allows multiple entries for three consecutive days. There is no entry fee for Kakadu National Park. Those two parks are not managed by the territorial government. For territorial managed parks there are normally only costs for overnighting visitors. These costs vary according to what category the campsite in the park is graded under. More details are available at: Parks and Wildlife Commission NT
Camping: The campsites in different parks are graded into four categories: A,B,C,D. Check which category the campsite you are staying in is, the different categories have different ranges of facilities and are priced accordingly.
---
Australian Capital Territory
National Parks Passes: Namadgi National Park is the only National Parks located fully in the Territory, though there are other Nature Parks and Reserves. There is no vehicle entry fee for the park, but booking ahead is essential.
Camping: There are three camp sites in the Namadgi National Park, available at the Honeysuckle, Orroral and Mt Clear campgrounds. Bookings are essential and available at the Namadgi Visitor Centre or online through the ACT Government Online Bookings System: Bookings and Reservations ACT
More information is available on the Namadgi National Park Camping page. Riverside camping is available in Brindabella, but there are no facilities available. There are numerous campgrounds at other recreation areas, forests and reserves. More information about camping in Canberra can be obtained at: Visit Canberra
More information about fees is at: Namadgi National Park