Campervan Departure Guide
Top 10 Tips For Before You Go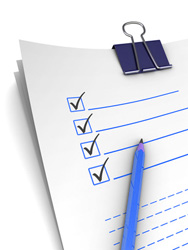 Around a week before you depart, Pre-register your campervan hire with your selected campervan company (select companies only). This will save you time and hassle when you pick up your campervan and let you get on the road faster.
Visit our Campervan Holiday Checklist to find out everything you need to bring along on your campervan holiday.
Print out your Trip Confirmation Voucher, Depot Map and Free Stays Guide - then bring them along with you.
Pack for your trip using soft baggage (backpacks, duffle bags). Hard suitcases will not fit into your campervan's storage compartments.
Ensure that you have enough available credit on your credit card to cover the full amount of your rental and security bond.
Ensure that your driver's license is valid, up to date and in English. Those holding a driver's license that is not in English may require an international driver´s license.
Campervan branches tend to be busiest between the hours of 9:00AM — 10:30AM. To avoid long waiting times, we recommend picking up your campervan outside of these peak hours.
Visit Motor Mouth to find out the latest (and best) fuel prices for different regions in Australia.
Visit our Staying Overnight page to find out the best places to camp around Australia.
Check out our Suggested Itineraries page to discover the best places to visit by campervan Down Under.
Enjoy your campervan adventure!