Cruisin Deluxe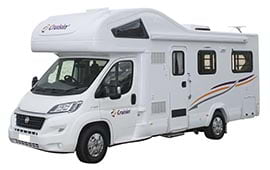 Floorplans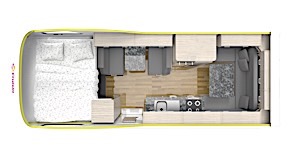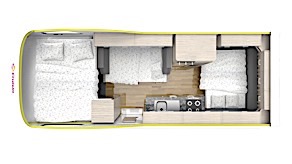 Image Gallery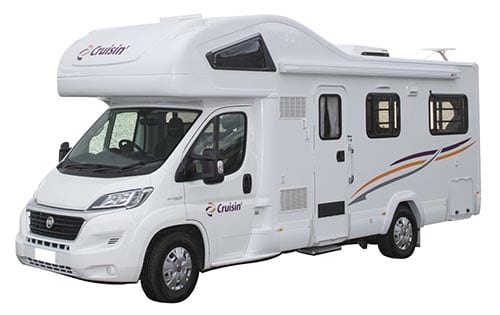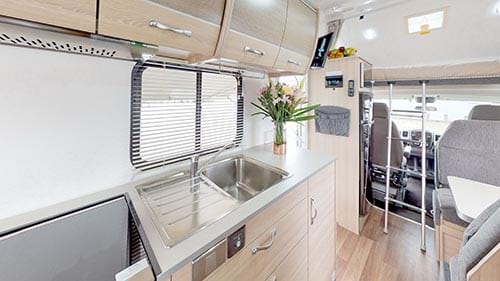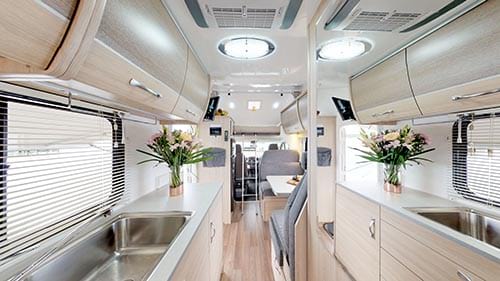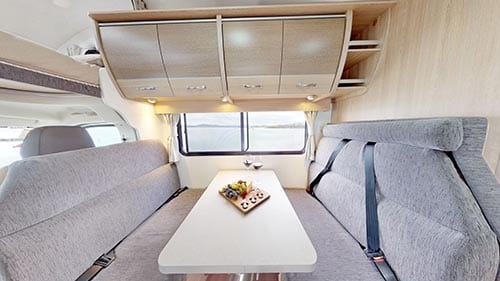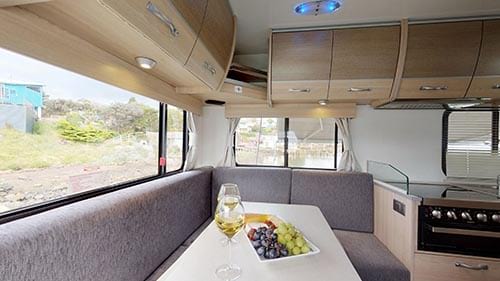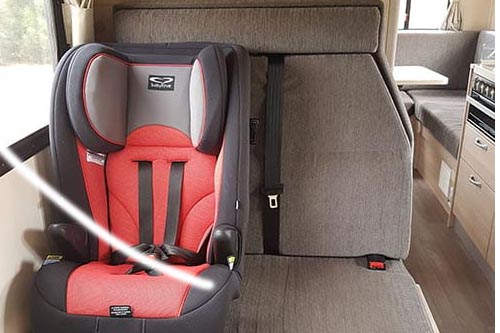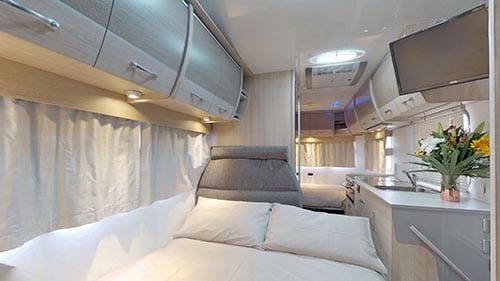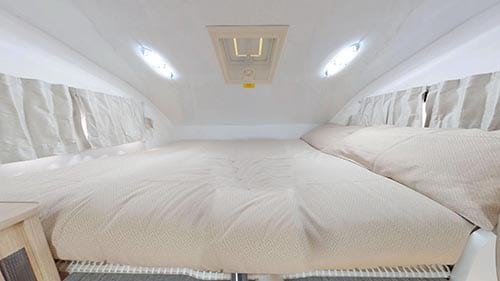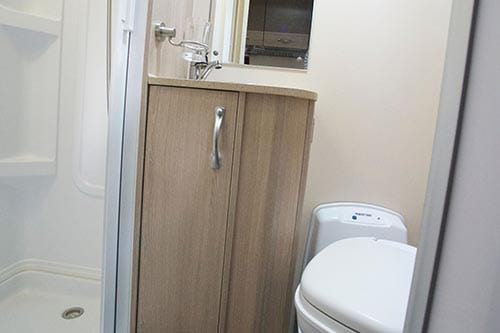 Vehicle Details
Vehicle Specifications
Vehicle Age
Under 2.5 Years
Vehicle Make
Fiat
Transmission
Automatic
Engine
4 Cylinder Turbo Diesel
Fuel Tank Capacity
120L
Fuel Consumption (approx.)
14L / 100km
Power Steering
Yes
Anti-lock Braking System (ABS)
-
Airbags
-
Power Supply
12v / 240v
Solar Panel
Yes
Air Conditioner in Living Area
Yes (requires 240v)
Air Conditioning in Drivers Cabin
Yes
Seatbelts (Driver's Cab / Main Cab)
2 / 4
Child Seat Facility
Yes (rear facing supply own)
Booster Seat Facility
Yes
Living Area
Sleeping Capacity
6 x Adults
Sleeping Configuration
1 x Cab Overhead Bed (2.00 x 1.3m)
1 x Rear Dinette Bed (2.10 x 1.40m)
1 x Front Dinette Bed (1.90 x 1.20m)
Bedding & Linen
Yes
Internal Walk-Through to Driver's Cab
Yes
Fly Screens
Yes
Bathroom
Shower
Yes
Toilet
Yes
Kitchen
Microwave
Yes (240v)
Gas Stove
3-Burner
Gas Bottle
2 x 4.5kg
Fridge / Freezer
190L (3way-gas,12v & 240v)
Cooking Utensils
Yes
Crockery & Cutlery
Yes
Sink
Yes
Other
Hot / Cold Pressurised Water
Yes
Fresh Water Tank
125L
Waste Water Tank
125L
Black Water Tank
17L
Awning
Yes
Entertainment
CD Player / Radio
Yes
Bluetooth
Yes
USB Input
Yes
LCD Screen
Yes
DVD Player
Yes
Vehicle Dimensions
Length
7.20m
Width
2.30m
Height
3.50m
Interior Height
2.00m
Disclaimer:
Actual vehicles may vary according to year of manufacture & availablility, but vehicle will be suitable for required number of people and have similar specifications to those on this website. Specific specifications cannot be requested. Measurements are approximate, not guaranteed and specifications may change at any time without any prior notice.
11 Reviews for Cruisin Deluxe recently
Trudi McConnell
12 June 2021
Awesome, clean, reliable. Has everything. Loved our trip. Just the beds. Suggest you let people know they really need a foam topper.
Joel and Trudi Erkkila
16 November 2020
We had a 6 berth motorhome for 2 weeks with 4 people. It was great for us. I would think it would be a squeeze for 6 people. The motorhome drove well, and had all everything we needed.
Tasman Collier
10 September 2020
Exceptional Quality All Around. Beautiful to Drive very stable on the road, which allowed For a comfortable safe Ride for All on Board which made it much Easier and Safer to travel Long distances. No Stress is exactly what we Got with All the Features and Extras that are All Part of The Package it Made Our Holiday 5 Stars All The Way. I Have and Would refer CRUISIN DELUXE campers to everyone looking for a Stress Free, Safe and 5 Star Style Holiday of Your Dreams. Sincerely Grateful. Tas
Phillip Hannant
08 August 2020
Great clean vehicle - with everything you need. No dramas or issues
Jude augustus
23 March 2020
Features and comfort not very satisfied the fact it being classified a deluxe model
VICKI MILSON
29 January 2020
Great home away from home. Everything we needed. Much better than packing and unpacking each day at accommodation
David Arthur Burgin
21 December 2019
Fantastic vehicle ..brand new condition The inclusions were everything we could have wanted ..very good quality linens and bedding ...utensils ..... We had a wonderful experience for the 1 month travelling . The whole motor home experience was sooooo much better than we could have ever expected ... We didn't want to give it back
Dianne Wappling
09 December 2019
Extremely well thought out floor plan with ample space for 5 people. Modern, comfortable and immaculately clean.
A.H. Veringa
20 November 2019
Great campervan, easy to drive. Sometimes the fridge door opens while driving.
Jan Ibbotson
16 November 2019
We found it to be comfortable, plenty of power for the hills, well set out. We had a few problems with the digital read outs as the manual did not apply to that van.
Brenella Pasquale
02 November 2019
Great van. Recommendations: 1. Provide rubber bands for the cutlery so the noise while driving is less 2. The seals on the fridge were getting old and need replacement. 3. The bedding was nicely presented and gave the illusion of being dry cleaned and very clean. But the bedding was dirty and had food still caked on the fabric.