Walk The Trails Of New South Wales
Don't Forget your Hiking Gear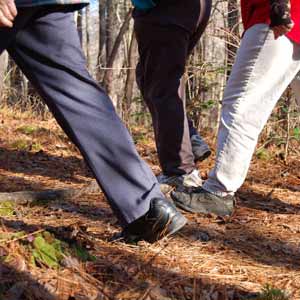 Walking the trails in NSW Experienced bushwalkers are looking for challenges and diversity. Beginner bushwalkers are looking for safety and beauty.
New South Wales
has some of the most diverse walking tracks in Australia, and there is no doubt that there is something available for everyone. A
campervan hire
holiday is perfect for the flexibility to spend a few days at each national park if you wish, or base yourself in one and enjoy all the walks available.
You have the choice of the remote outback, famous mountains, magnificent coastlines and lush rainforests. There are hundreds of national parks in New South Wales, with a multitude of bushwalking tracks available for all levels of fitness. Close to Sydney, there are beautiful trails in every direction. If you are using
campervan hire Sydney
, head to one of these parks to enjoy the magnificent views. One of my favourites is the stretch from Turrumurra to Berowra, which travels over close to fourteen kilometres of sweeping bushland and rainforest not far from the city centre. Lane Cove National Park is even closer, with a thirteen kilometre walk you can enjoy in stages or completed in close to three hours.
One of the most well known parks in New South Wales is the
Blue Mountains
, close to an hour from Sydney. Plan at least a few days to enjoy all this Australian wonder has to offer. There are plenty of camping grounds available, and most trails start with a family friendly picnic ground. There are a number of one kilometre walks which end in some spectacular views, from one through to a forty two kilometre walk to Jenolan Caves.
You can get off the beaten track to the interior of the park to experience some incredible canyons, cliffs and gorges on some of the lesser known tracks. There are all types of activities available as well such as mountain biking, abseiling and caving. One four hour walk which is popular is the Ruined Castle walk. You are rewarded with a 360 degree panoramic view of the Blue Mountains at the summit, and it is fairly easy for most levels of fitness.
Another well known walk is from Kanangra to Katoomba which takes close to three days to complete but offers some of the best mountainous scenery. Katoomba is perfect if you want to take day trips to the mountains and stay in one of the comfortable caravan parks. It is the central hub of visitors to the mountains, with the famous Three Sisters within easy reach, and the scenic skyway and the Katoomba Falls all worth visiting.
Wollemi National Park is huge and one of the best places to head to for thick forest, canyons and cliff faces that stretch on as far as the eye can see. Dunns Swamp and Wolgan River are popular camping bases, and just over an hour north west from
Sydney
.
Close to the capital is the Royal National Park, famous for being the second oldest national park in the world. Fantastic for a day trip to escape the traffic, there are plenty of walking tracks through the forests which take you to lookouts on the cliffs, picnic areas and beaches for a refreshing swim. You can opt for a two day walk taking in the park in all its diversity.
Head south close to 150 kilometres to Jervis Bay National Park, where you will find all types of scenery and attractions, including the lovely Lake Wollumboola. It is such a lovely area to visit, with pristine beaches and walking trails through the tranquil forests. You can take the White Sands Walk and then return by taking the Scribbly Gum Track to enjoy the diversity of the park. Make sure you visit Hammerhead Point which also has a great picnic area. There are caravan parks in the nearby towns or in Booderee National Park nearby.
There are simply too many national parks and walks in New South Wales to list, but choose a few areas and base your holiday around them. You will not only have a relaxing holiday, but experience incredible scenery, increase your fitness levels and spend some quality time with your friends and family. A campervan and bushwalking holiday is the ideal choice to make the most of the Australian outdoors at its best.
Jenny Brewer