The Great Gippsland
A view in Wilsons Promontory NP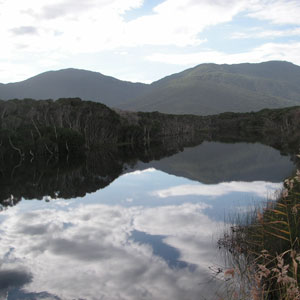 The great eastern region of
Victoria
, which features Australia's largest inland system of rivers, lakes, beaches and lagoons, is the Gippsland. With the high country in the north and beaches in the south, there is incredible beauty providing plenty of recreational activities for every age group. The many facets of this scenic region make it a fantastic option for a
campervan hire
, as you really do need the freedom a self driving holiday will give you.
One of the most sought after regions of the Gippsland is the Mountain Rivers, with Walhalla the most central tourist spot. There are so many activities to choose from such as bushwalking, biking, canoeing, horse riding and white water rafting. For something quieter why not board the heritage train, visit a tea house or find a spot by the river for a relaxing picnic.
Travel through Bairnsdale to reach the East Gippsland wilderness region. This is Victorian country at its best, with the charm and comforts of the town which gives you the perfect base to visit the surrounding countryside. Why not visit the Aquatic Centre or hire a canoe at the banks of the Mitchell River. There are beaches, mountains, rivers and snowfields all within driving distance from Bairnsdale, so it certainly is the gateway to the Gippsland.
Bairnsdale Holiday Park is located only 2km from the town centre, and only minutes from the Gippsland Lakes. With its excellent facilities and acres of gardens, it is the perfect choice for a longer stay in this incredible region.
The heart of Central Gippsland ventures through the dairy district via the Gippsland Plains Country Road. There are also a number of wineries in this area with lots of art and craft shops. You can reach the Gippsland Lakes from here, which is great for fishing, bird watching and gem fossicking and has all varieties of wildlife including kangaroos, possums, black swans and koalas, and awe inspiring scenery that is constantly changing. The Macalister River Valley Road also winds along the Great Dividing Range with rolling hillside scenery.
South Gippsland is just as spectacular, with the Strzelecki Ranges to the north and Wilsons Promontory National Park stretching to the south. Step back in time and visit the Coal Creek Historical Village for some history. Close to the lakes entrance, the Lakes Beachfront Holiday Retreat is located at Ninety Mile Beach and is a fantastic setting with gum trees overhead and pristine beachfront to enjoy in your
campervan hire Melbourne
. You would want to spend at least a few days here to sightsee and unwind in this relaxing environment.
For the adventurous at heart, there is no comparison to the High Country. It is rugged beauty at its best, with national parks and forests, streams and amazing views, it is perfect for a camping retreat or day trip. There is also snow skiing in winter and bushwalking, fishing and exploring for the other seasons. Bring your warmest clothing as the temperatures do drop suddenly, and be prepared for exhilarating moments as you weave your way through this remote region of Victoria.
The Snowy River Region of the Gippsland takes you back to the movie that captured Australia, where wild horses and misty mountains will take your breath away. There are rural activities and farms to visit, underground caves at Buchan, and plenty of tourist parks if you want to stay for a while.
Depending on which direction you take you will see a complete diversity in all aspects of Victoria's great Gippsland. With the main highway running directly through the Gippsland region, it couldn't be more accessible for tourists who want to experience all there is to offer. Plan your itinerary to suit your favourite activities. Whether it is bushwalking, bird watching, thrill seeking or just lazing on the beach, this part of the world offers it all.
Jen Brewer