Bathurst: The Racing, The Rush And The Relics
Bathurst is rich in History and Heritage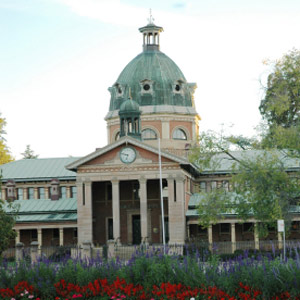 Bathurst is the perfect option for
campervan hire
holiday makers wishing to see the New South Wales countryside without venturing too far away from Sydney. Its only a 207 kilometre drive inland- a drive that takes you through the Blue Mountains and past some spectacular feature. Along the way you can allow yourself to be side tracked to some of the states most impressive views, including Echo Point, the Three Sisters and Evans Lookout. Once in Bathurst you cannot help but be charmed by its range of historical attractions or impressed by its sporting significance and heritage. Its a great base from which to explore countless surrounding attractions in your motorhome, and the friendly country folk are sure to make you feel welcome.
With a growing population of over thirty thousand people, Bathurst is an important regional and administrative centre. Being Australia's oldest inland city, this isnt exactly a new phenomena - Bathurst has been a pretty important spot since the first settlers made their way over the
Blue Mountains
and made themselves at home on the banks of the Macquaire River in the 1820's. As you'd expect from a place with such a rich history, there are plenty of heritage buildings that attract a lot of interest from tourists, and if youre into fine architecture indulging in the past, then give them a look.
The most distinguished of these buildings is undoubtedly the Courthouse, regarded as 'one of Australia's finest examples of Victorian Public Architecture' by the National Trust. It was built in 1880, and the entire East Wing is now a Historical Society Museum where you can view Aboriginal artefacts. When youre done there head across to William Street to see some fantastic old churches. The Methodist complex was built in 1860 out of red bricks to a gothic revival design, and just down the street you will see the Catholic Church which opened in 1861. Its all pretty pleasant scenery for a leisurely stroll.
When most people in Australia think Bathurst motor racing is the first thing that will spring to mind. Bathurst and the Mt Panorama circuit here are considered the capital of Australian Touring Car racing... the infamous Bathurst 1000 happens here every year, for which viewers flock from all over the country. Mount Panorama is actually a public road for most of the year, and is just closed off for races and meets. This means you can experience its twists and turns for yourself in your campervan... albeit at 60 kilometres per hour! No visit to Bathurst is complete without a visit to Mt Panorama, and while there spend some time in the Motor Racing Hall of Fame, which has a collection of motorcycles and cars that have won past races, as well as photographs, videos and other memorabilia.
When youve had your fill of the racing world then hop into your
campervan hire New South Wales
and make the pleasant 72 kilometre drive south to the Abercrombie Caves, where you will be stunned and dazzled by these subterranean geological formations and their unique displays of stalactites and stalagmites. The most famous feature here is the Archway, the largest natural arch in the southern hemisphere. Its size is immense, over 220 metres long and 30 metres high, and a 1.4 kilometre round trip will take you to all the points of interest on it. There are other caves too, such as the Bushrangers Cave and King Solomons Temple.
The Bathurst region also played a telling part in the Gold Rush of the 1850's, as gold was discovered in a creek here and attracted panners in their thousands. A visit to the Bathurst Goldfields is an informative way to get in touch with the Gold Rush history, and also gives you the opportunity to pan for your own gold and do other fun activities. Otherwise on your drive through the region you will no doubt see many towns that are remnants of the Gold Rush days, such as Tuena, which is 17 kilometres south of the Abercrombie caves. Each year at Easter time a Gold Rush festival is held here, which attracts in excess of 2000 people to the modest town!
As you can see the diversity of attractions in and around Bathurst are what makes a visit to the city memorable. Whether youre a sports buff, a history nut or just want to experience the beautiful
New South Wales
countryside, you will find your perfect break here. Campervan travel is a very popular way of seeing the region, so why not book your camper through Discovery and experience Bathurst for yourself!
Gavin Wyatt