Visit The Markets In Australia
The Markets are a fantastic place to visit to snag a bargain, pick up some fresh and quality produce and find hidden treasures you may have long been searching for.
Markets can be found throughout the states and territories of Australia and offer great activities for the weekends and nights. Markets also offer a good way for travellers to sample local foods and learn about local culture while travelling around the wonderful country of Australia.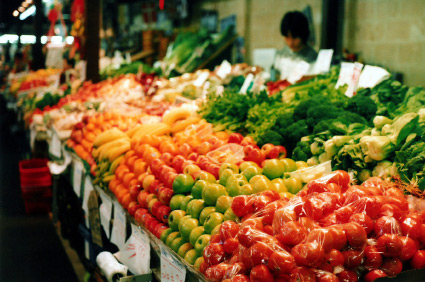 ---
Queensland
West End Markets
Nestled under a canopy of glorious fig trees, the West End Markets are Brisbane's most eclectic mix of trendy stores that offer everything from fruit and vegetables, to clothes and jewellery.
What: Produce, Fashion and Gifts
When: Every Saturday, 6am - 2pm
Where: Davies Park, Montague Road, West End, Brisbane, QLD

The Brisbane Market (Rocklea)
The Saturday Fresh Markets at Rocklea boast fresh produce from local farmers, plants, baked goods, meat and seafood and confectionery. The Sunday Markets offer a vibrant and eclectic mix of people and goods, along with bargains galore for those who make it early enough.
What: Farmers and Variety
When: Every Saturday and Sunday
Where: 250 Sherwood Road, Rocklea, Brisbane, QLD

Eumundi Pavilion Markets
Home to original artworks, unique sculptures, handmade toys and furniture and a fun, cultural atmosphere, the Eumundi Markets are among Queensland's finest.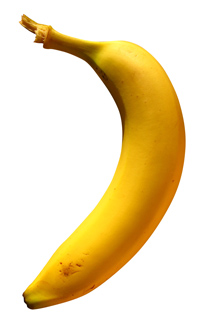 What: Food, Arts, Crafts and Variety
When: Wednesdays 8am - 1:30pm, Saturdays 6:30am - 2pm
Where: 80 Memorial Drive, Eumundi, QLD
Cairns Night Markets
Every night is market night at the Cairns Night Markets. These are one of Cairns most popular attractions, offering great shopping and a close proximity to the city's best restaurants and bars.
What: Fashions, Gifts and Food
When: From 5pm every night
Where: 71/73-75 Esplanade, Cairns QLD
---
New South Wales
Bondi Beach Community Night Market
Located in an idyllic position overlooking Sydney's famous Bondi Beach, these markets boast wonderful thinks like jewellery, sunglasses, paintings and clothes.
What: Variety
When: Tuesday - Friday, 3pm til late
Where: Campbell Parade, Bondi Beach, NSW
Chinatown Night Market (Sydney)
Boasting more than 50 market stalls, this is the place to come for great shopping and gourmet food.
What: Food and Clothes
When: Every Friday, 4pm - 11pm
Where: Little Hay Street, Haymarket, NSW
Byron Bay Markets
The markets in and around Byron Bay have something for everyone. The craft and produce market boasts an impressive array of hand-crafted wares, local produce and a unique variety of artworks.
What: Arts, craft and produce
When: First Sunday of every month
Where: Butler Street, Byron Bay NSW
---
South Australia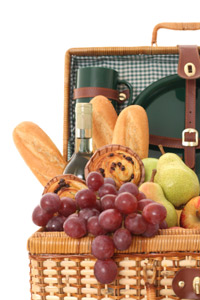 Mt Gambier Blue Lake Sunday Market
Held every weekend, this mini-market has a great variety of stores on offer that sell everything from pottery, Aboriginal art and hand knitting to the beautifully handcrafted Mt Gambier stone.
What: Arts and Crafts
When: Sunday 10am to 2pm
Where: Old Molonys Building, Commercial Street West, Mt Gambier
Market Square Adelaide
This delightfully colourful market offers an eclectic blend of clothing an d crafts stores, with a unique atmosphere ensuring a fun day out for the entire family.
What: Arts, crafts, jewellery and homewares
When: Every Sunday 9 - 4pm
Where: Cnr Pulteney and Grenfell St, Adelaide.
The Gourmet Food and Farmers Market @ Myponga Bank
This is the area's best place to find seasonal fruit and vegetables and organic and local produce.
What: Produce
When: Every Sunday 10am to 1:30pm
Where: Main South Road, Myponga
---
Tasmania
Launceston Esk Market
There is something for everyone at the Launceston Esk Market, with antiques, books, furniture and fresh fruit and vegetables just some of the delights you will find here.
What: Arts, Crafts, Jewellery, Food and Produce
When: Every Sunday 9am to 2pm
Where: Launceston Show Ground, Forster St, Invermay
Burnie Farmers Market
As the first established farmers market in Tasmania, the Burnie Farmers' Market is the best place to buy fresh, cheap local produce and meet the farmers who grow it.
What: Produce, Arts and Craft
When: First, third and fifth Saturdays of the month from 8:30am to 12:00 noon
Where: Wivenhoe Showgrounds, Pear Street, Burnie
Tasmanian Farm Gate
Sample Tasmania's finest fresh produce, including delicious cheeses, breads and delicacies.
What: Produce
When: Every Sunday 9am to 1pm
Where: Melville St Outdoor Car Park
---
Northern Territory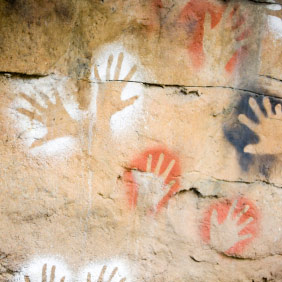 Mindil Beach Sunset Market
Live the lifestyle of beautiful Mindil Beach and explore these trendy markets that boast a relaxed, fun, vibrant, creative and entertaining atmosphere.
What: Arts, Crafts and Food
When: Thursdays 5 - 10pm and Sundays 4 - 9pm
Where: Mindil Beach
Todd Mall Market
Check out the talents of the crafty locals and enjoy light refreshments as you browse the impressive range of unique crafts and homewares.
What:
Crafts and Homewares
When:
Every second Sunday 9am to 1pm
Where:
Todd Mall, Alice Springs
---
Australian Capital Territory
Canberra Southside Farmers Market
This village market provides an impressive range of fresh produce with around 50 stallholders every week. Sample organic vegetables and a delicious range of gourmet treats when you visit.
What: Produce
When: Sundays 8 - 11.30am
Where: Woden CIT Campus, corner of Hindmarsh Drive and Ainsworth St, Philip
Capital Region Farmers Markets
This community market offers a warm and friendly environment and some of the best local produce and homemade treats around.
What: Produce
When: Saturdays 8 to 11am
Where: Exhibition Park, Canberra
Gorman House Markets
Uncover treasures young and old and be delighted and entertained by local talents who put on a show every Saturday.
What: Arts, Crafts, Jewellery and Food
When: Saturdays 10am to 4pm
Where: Ainslie Avenue, Canberra
Old Bus Depot Market
Offering over 200 stalls that boast exceptional quality items, the Old Bus Depot Market is the ideal destination for arts and crafts fanatics.
What: Arts and Crafts
When: Sundays 10am to 4pm
Where: Wentworth Avenue, Kingston
---
Victoria
Altona Beach Market
Experience entertainment and shopping at its finest at the Altona Beach Market; a street market with a difference.
What: Homewares and Produce
When: Tuesdays 9am to 3pm
Where: Pier St and Logan Reserve, Altona
Melbourne Showgrounds Market
Experience the best produce Melbourne has to offer at the Showgrounds Market, where everything from wine to chocolate is on offer.
What: Farmers Market
When: Sundays 9am to 1pm
Where: Federation Hall, Melbourne Showgrounds
Queen Victoria Market
This premier open-air market offers a vibrant, cosmopolitan atmosphere and is best known for its impressive array of top quality produce.
What:
Produce and Specialty Goods
When:
Tuesdays and Thursdays, 6am to 2pm and Fridays 6am to 5pm
Where:
Elizabeth St, Melbourne
St Kilda Esplanade Market
Offer 52 interesting and unique stalls, the St Kilda Esplanade Market is a favourite with locals and tourists alike.
What:
Jewellery and Homewares
When:
Sundays 10am to 5pm
Where:
The Esplanade, St Kilda
---
Western Australia
Albany Farmers Market
The saying at this market is that "fresh is best" and this reigns true for all the produce on offer here.
What:
Produce
When:
Saturdays 8am to 12 noon
Where:
Collie St, Albany
City Farm Perth Organic Growers Market
This market is Western Australia's only market that has exclusively certified Organic and Biodynamic stall holders. Organic food lovers are in for a treat.
What: Organic produce
When: Saturdays 8am to 12 noon
Where: 1 City Farm Place, East Perth
Fremantle Markets
This authenic bursting market is full of everything wierd and wonderful, with unique homewares, jewelry and accessories just some of the interesting things you will find here.
What: Frashion, Homewares and Accessories
When: Fridays 9am to 8pm and Saturdays and Sundays 9am to 6pm
Where: South Terrace & Henderson St, Fremantle
Midland Military Markets
These undercover markets are a hot spot for locals who come here on a weekly basis to get their fresh fruit and vegetables. An array of homewares is also on offer.
What: Produce and Homewares
When: Sundays 8am to 4pm
Where: 5 Clayton St, Bellevue
---
Want more? How about - Free Attractions Guide or Australian Tourist Info