Its All Good In Port Macquarie
A Beautiful Beach at Port Macquarie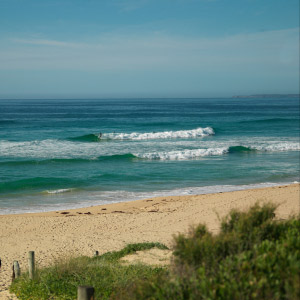 Located about 400 kilometres north of
Sydney
on the New South Wales Central Coast lies one of the most diverse seaside destinations in Australia. Port Macquarie, with its population of 40 000 people, has everything you would want from a campervan touring holiday - lovely beaches, clusters of interesting little settlements nearby, a rich hinterland that boasts plenty of nature reserves and a long history dating back to convict times that reflects itself in the numerous historical buildings of the region.
As it is firmly established as a tourist destination, everything you may need on your holiday is just a stones throw away, and there are a number of caravan parks where you can base your
campervan hire
while you explore the region.
Obviously on a visit to a coastal town like this the beaches are of the utmost importance, and Port Macquarie does not fail to deliver. It is situated where the Hastings River enters the sea, and much of the towns recreational activity is based around these two aquatic playgrounds. Town Beach is right on the river mouth, and across from it is the 16 kilometre long North Beach. Both are very popular amongst surfers- in fact surfing is just one of many watersports that is popular here. Windsurfing is also a favourite, especially at Big Bay, Pilot Beach and Trial Bay. Heading south there are more beaches that have good swell and good wind, such as Bonny Hills and North Haven.
Closer to the centre of town one can hire jetskis, and of course boats are also available for hire. This is a favourite option amongst anglers, who can explore both the river and the coastline and try their luck with the numerous species of fish here. Favourite shoreline fishing spots include the Co-op Wharf, the Regatta Ground and Settlement Point Reserve.
If you get the exploring bug and fancy seeing a bit of the area, then hop into your
campervan hire New South Wales
and head south to the Camden Haven, which is about a thirty minute drive away. Here there are a number of small communities gathered around the point where the Camden River flows into the sea. It is a picturesque and unspoilt region that is perfect for outdoor pursuits of all kinds, including walking, sightseeing and fishing.
At the very north of the Haven is the township of Lake Cathie, which boasts a modest population of just 1500 people. The highlight here is the lake itself- it is a seawater lake that has long sandy beaches along its foreshore, almost like a miniature ocean. It is perfectly safe for swimming, which makes it a popular destination amongst young families. Its surrounds consists of thick bush, much of which is protected by nature reserves, so hiking and bushwalking is also a popular option here.
In fact bushwalking is a popular pasttime closer to Port Macquarie as well, where people love to explore the rocky headlands and the many gardens of the town. One of the favourite spots is Kooloonbung Creek Nature Park, a 50 hectare area designed to preserve natural bushland and provide a series of walks through different ecosystems, varying from forests to estuarine regions. there are plenty of birds and animals here too, so keep your eyes peeled for koalas, sugar gliders and a number of reptiles.
If its animals you'd like to see then head on down to the Billabong Koala and Aussie Wildlife Park, which consists of seven acres of beautifully landscaped gardens criss crossed with easy walkways that take you past enclosures housing over 50 species of Australian animals.
Its always nice to indulge in a bit of history when on holiday - you get a better feel for a place when you know a bit about its past and can appreciate the events it has been through. As an established coastal town Port Macquarie has a rich history, one that is represented in the Mid North Coast Maritime Museum, on the corner of Hayward Street and Ocean Drive. Close to Flagstaff Hill, which is a former naval lookout station, it houses a series of artefacts and displays documenting the maritime history of the town.
The Port Macquarie Historical Museum on Clarence Street is also a favourite hangout for history buffs, with numerous artefacts and ephemera from the towns past. Nearby is the Historic Grave Yard, which was a major burial ground for early settlers, and is a shady and pleasant place to walk through.
There are numerous accommodation options available for tourists in Port Macquaire, but of course if you are in a
campervan hire Sydney
then caravan parks or camping grounds will be your choice of place to stay. You are spoiled for choice in that department, and should have no problems finding a place to bunk down. In the summer months its probably a good idea to book well in advance, as the town becomes a bustling centre of activity as the tourists flood in. So book that holiday and enjoy!
Gavin Wyatt