Travel Blogger Q&A ~ Great Aussie Road Trip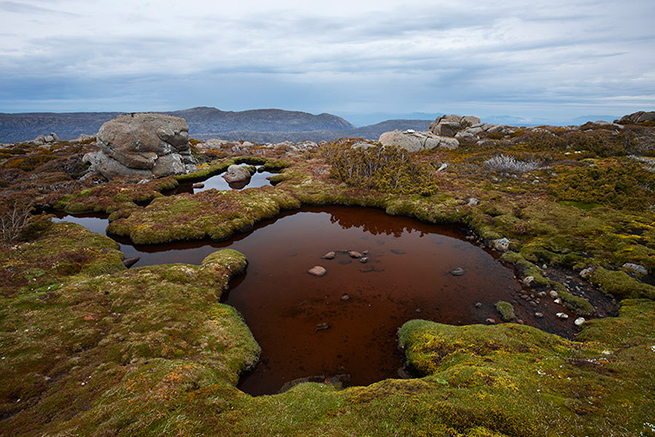 Name: Rachel
Website: http://www.greataussieroadtrip.com.au/
What is one hidden gem of a destination well worth visiting?
Mt Field National Park, Tasmania. All travellers know the best way to find a great location is to speak with other travellers. Never is this more relevant than Mt Field National Park. Not just one gem, there is an entire goldmine of experiences to explore. Most visitors to the National Park come because they have heard of a beautiful waterfall. Russell Falls is one of Australia's most photographed waterfalls, it has even featured on the bathroom wall of the Big Brother House. It is a stunning three tiered cascading fall that changes dramatically, from a gentle fall in summer to a roaring avalanche of tannin stained waters in winter.
 Mt Field National Park is a must experience hidden gem that just keeps on giving. 
Russell Falls is the jewel of the three stunning falls in Mt Field, easily taken in with a 2 hour walk achievable by most people, and most ages. Not a waterfall person? How about wildflowers in spring, skiing in winter or alpine hiking with spectacular views in summer. Mt Field National Park is a must experience hidden gem that just keeps on giving. Be warned though, it's addictive.
My favourite part of Mt Field is the animals, evening spotlighting that NEVER disappoints. Heading into spring we are eagerly awaiting the little grey heads of the pademelon joeys to start popping out of pouches, and our first glimpse of the baby eastern quolls. You might have guessed by now, I fell in love with Australia's best kept secret after travelling Australia with my family. We now call this remarkable place home.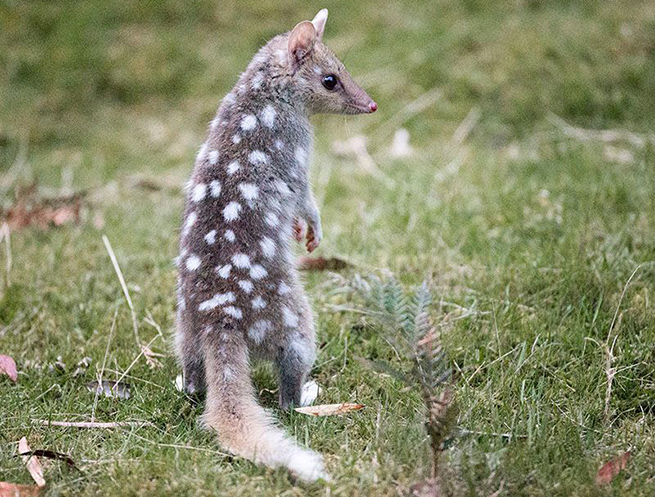 What do you find special about this place?
The diversity is like nothing else I have ever experienced in one place. From rainforest and waterfalls, a short drive and you are into alpine snow, glacial boulder fields and breathtaking views. Whilst I am not a long hike sort of person I find most of the walking available in the Park achievable. Even my young son has visited many places, walking himself since he was 3. Don't get me wrong, if you want a challenge Mt Field has that too. You might like the Snow Gum track after a snow fall.
When is the best time of year to visit?
Many Parks claim this but Mt Field truly is a Park for all seasons, at any time of the year there is something special to experience. Whilst the busy times are from December through to Easter, you can get away from the day trippers by visiting the less visited alpine areas. Summer brings warmer hiking weather and less unpredictable changes – although this is Tasmania and you do need to always be prepared. A gentle stroll and family BBQ, enjoying the well appointed campground is always a lovely option for Summer.
Autumn sees the Park take on remarkable changes particularly in the alpine regions where the famed Nothofagus Gunii (or Fagus) endemic to the area takes on its autumn colour. This sight is something to witness, with the reds, oranges and browns of the mass low lying Fagus is reflected in the small lakes of the Tarn Shelf and around Lake Fenton. When the Fagus is finished it's Fungi time, the easy 10 minute Russell Falls walk will easily take you 2 hours as your eyes dart the undergrowth searching for the elusive red fungi, finding every colour you never knew existed in the fungi world. From the small blue and green beauties to the huge shell like fungi, you (and the kids) will leave certain that fairies live in Mt Field.
Winter brings the snow, which in turn brings on a raging display from the waterfalls. Soaking spray covers the excited onlookers and the glistening green mossy rocks, ferns and fallen trees are a photographers delight. It's spring that's my favourite season, as the days draw out and the famed Tassie Twilight starts to show itself. The animals come out from their winter hiding with new life all around. The birds serenade you as you enjoy your lunch and the echidna happily pokes you with his snout as he walks by looking for food. Wildlife in Mt Field is an experience in itself, with our platypus families enjoying a bask and feed all day long, not just twilight like many other places in Australia. The air smells sweet and the sun warms the skin.
For more information about beautiful Tasmania click here.
Related Blog Posts