Campervan Relocation Tasmania to Melbourne
This stunning campervan relocation road trip from Tasmania to Melbourne, takes you through some of Australia's most breathtaking scenery. From rugged coastlines to towering mountain ranges, past world-renowned sites and through historic towns.
Plus, with a campervan hire from Hobart, you'll have the freedom to explore at your own pace and create unforgettable memories along the way!
How Long Should You Allow for your Campervan Relocation Tasmania to Melbourne?
To truly enjoy this journey, we recommend taking a minimum of 7-10 days to travel from Tasmania to Victoria, and see some of the highlights they have to offer. To truly experience the must-see sights and attractions, and allow for plenty of time to soak up the natural beauty of the landscape, you would want to extend this beyond two weeks.
Spirit of Tasmania Ferry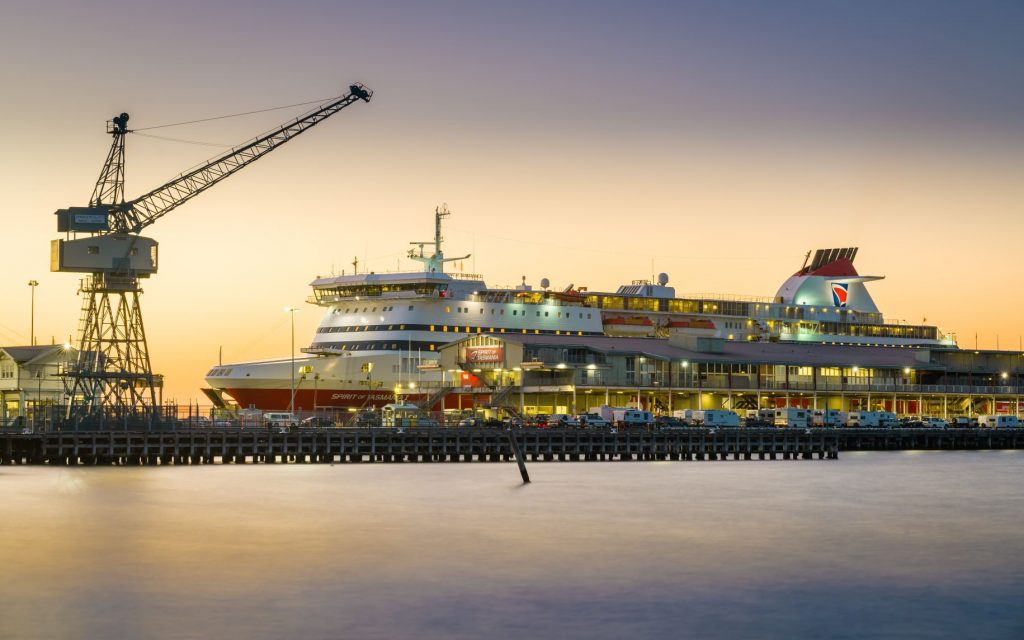 One of the highlights of this trip is the Spirit of Tasmania Ferry from Devonport in Tasmania to Geelong in Victoria. This iconic ferry journey offers breathtaking views of the Bass Strait and the chance to see some of Australia's unique wildlife, including dolphins, whales, and fur seals.
The ferry takes campervans, so you can drive on and relax as you cross the Bass Strait. It's important to note that spaces on the ferry can fill up quickly, particularly during peak season. You should book ahead to secure your spot and avoid any disappointment. You can easily book your ferry ticket online or through your campervan rental company.
Booking a Campervan Relocation Tasmania to Melbourne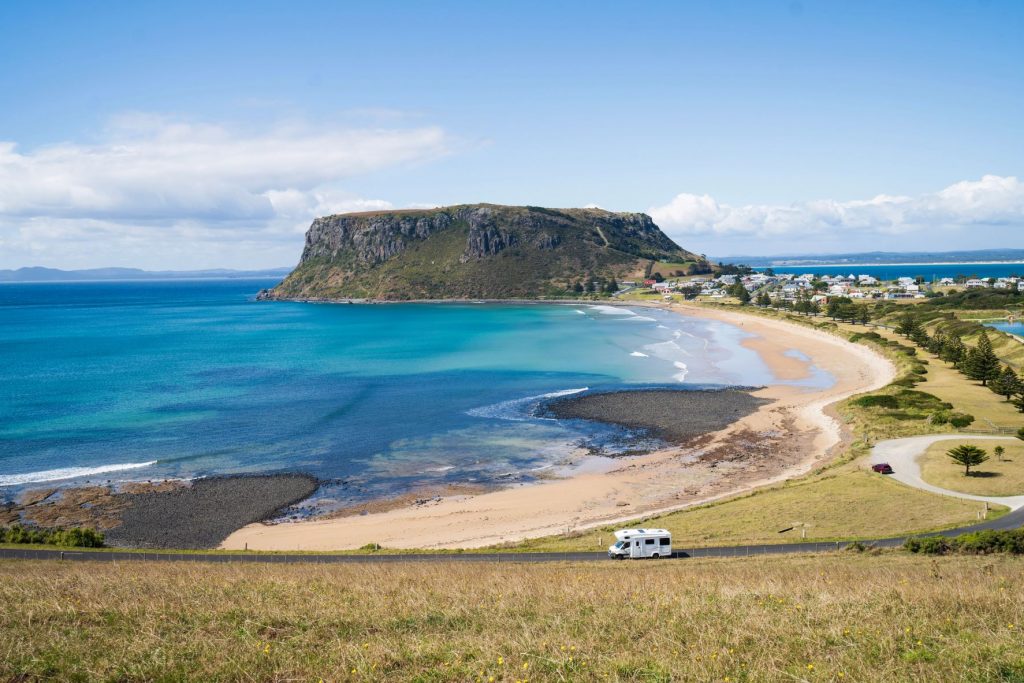 For the best priced one way hire for campervan relocation Tasmania to Melbourne, you will want to aim at travel dates leading into winter. Many campervan suppliers offer special prices to encourage road trippers to drive their vehicles to the mainland. Before booking flights for a one way road trip, you should always check prices for your campervan hire in either direction. Because, one way may work out much better than the other! Lookout for current campervan deals or signup to e-newsletter updates to check best prices.
Exploring Tasmania in a Campervan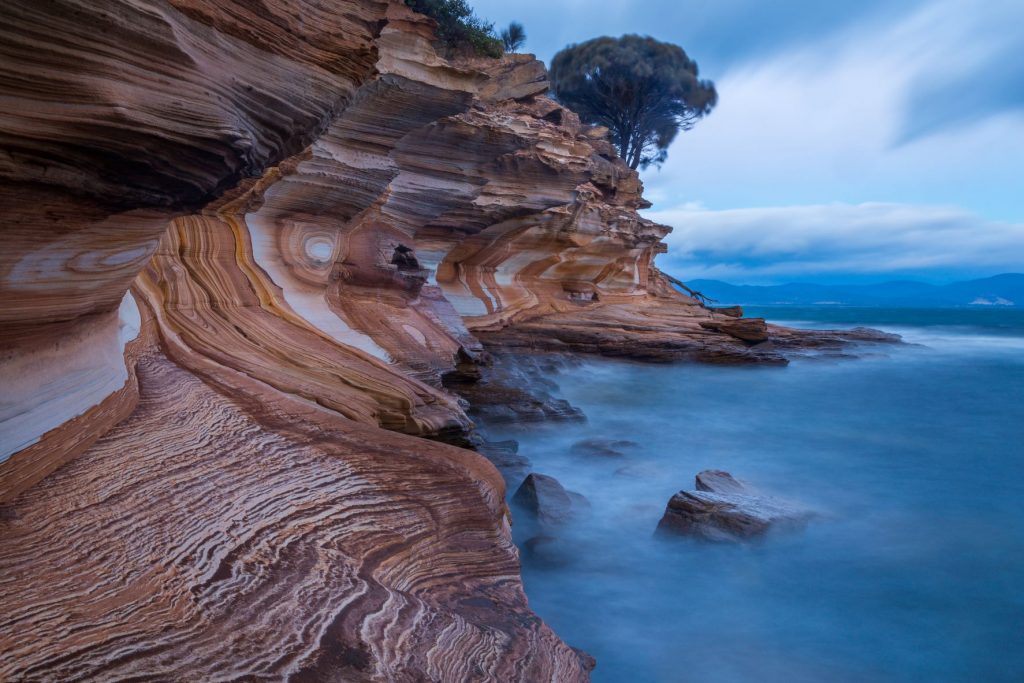 Tasmania is a nature lover's paradise, with plenty of opportunities to explore national parks, hike through stunning landscapes, and discover unique wildlife. Some of the highlights of Tasmania include:
Port Arthur: This historic site offers a haunting glimpse into Australia's convict past. Explore the ruins of the old prison, take a guided tour, and learn about the harsh conditions endured by the prisoners who were once held here.
Gordon River Cruise: Take a relaxing cruise through the heart of Tasmania's wilderness and soak up the stunning scenery of the Gordon River. Marvel at ancient rainforests, cascading waterfalls, and dramatic gorges, and learn about the region's unique ecology and history from knowledgeable local guides.
Maria Island: This tranquil island off the east coast of Tasmania offers a serene escape from the hustle and bustle of modern life. Tour the island and its pristine beaches, hike through lush forests, and encounter native wildlife such as kangaroos, wombats and wallabies. The island is also home to a number of historic ruins and a convict-era penitentiary that's open for tours.
Discovering Victoria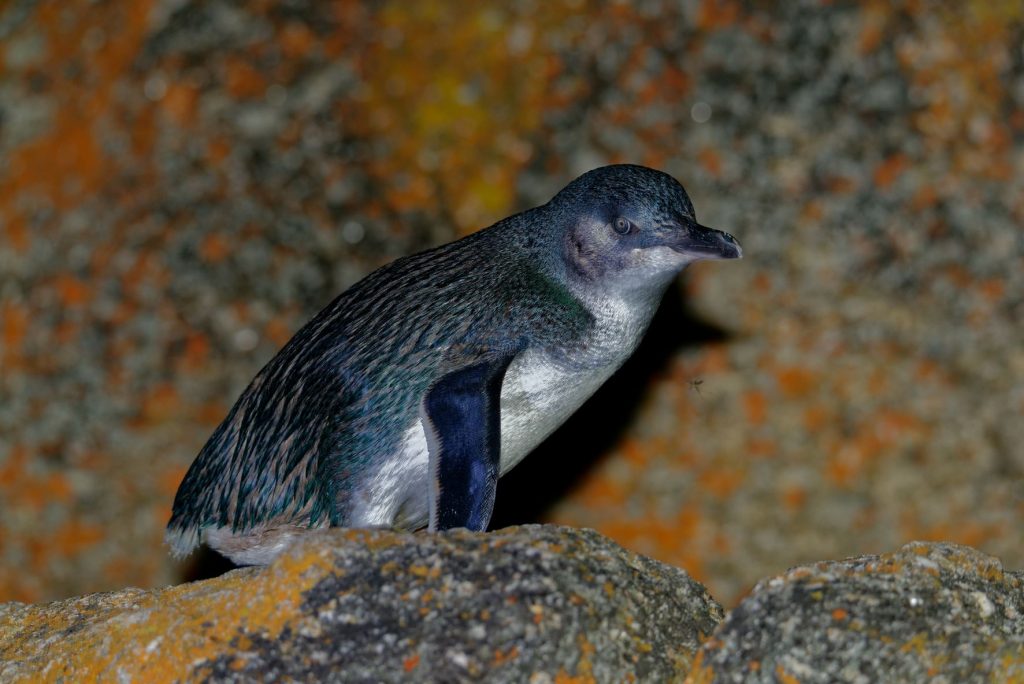 Once you arrive in Victoria, there's still plenty to see and do as you make your way towards Melbourne. Some of the top attractions in Victoria include:
Phillip Island: Just a short drive from Melbourne, Phillip Island is home to some of Australia's most unique wildlife, including penguins and seals. Don't miss the chance to watch the famous penguin parade as they make their way back to their burrows at sunset.
Dandenong Ranges: This lush mountain range is located just outside Melbourne and is home to the famous Puffing Billy steam train. Hop aboard and wind your way through lush fern gullies and towering eucalyptus forests, enjoying stunning views of the surrounding countryside along the way.
Mornington Peninsula: Just a short drive from Melbourne, the Mornington Peninsula is a popular destination for its stunning beaches, world-renowned wineries, and rugged coastal scenery. Check out the Enchanted Adventure Garden, where you can explore a hedge maze, stroll through tranquil gardens, and take on a thrilling zipline course.
As you can see, a campervan relocation road trip from Hobart to Melbourne is a fantastic way to journey through some stunning landscapes and create unforgettable memories. With plenty of must-see attractions along the way, it's no wonder that this holiday is a popular choice for visitors to Tasmania and Victoria. Don't wait, Book your campervan today and hit the open road!
This page contains affiliate links. If you make a qualifying purchase we may earn a commission, but at no extra cost to you