Karijini National Park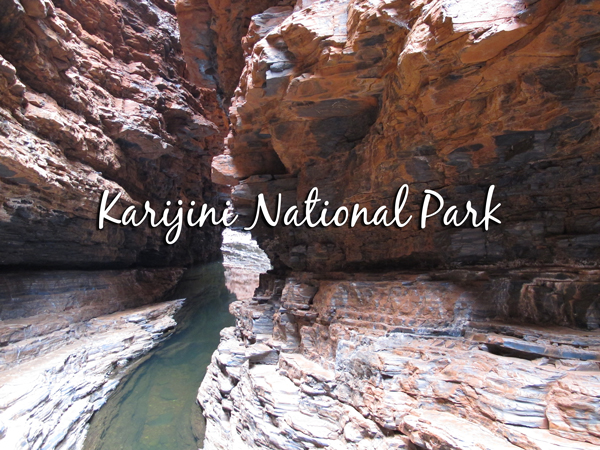 Australia is full of many amazing locations just waiting to be explored. From inner city Sydney to the reaches of the Darling Downs, there are sights to see and amazing pieces of Australiana to experience for those willing to take the time to wonder off the beaten path.
This week's blog brings you a focus on one of the lesser known locations across the country that we consider to be 'hidden gems' – places that are not on the popular camper trails, but will delight you with their unique beauty and attractions.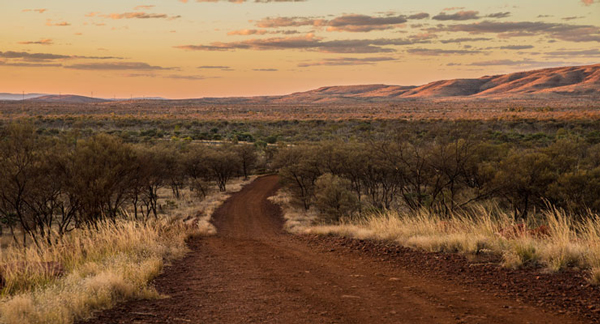 One of the great beauties of Australia and the probably the world is Kirijini National Park located in Western Australia. Hailed as a natural paradise with rock formations and a landscape that has been formed steadily over the last 2 billion years, this secluded oasis of freshwater valleys, rocks pools and cascading waterfalls is one of the must see, lesser known locations in Australia and should be on the bucket list of anyone who considers themselves a fan of nature.
The park is located approximately 2 hours drive from the town of Newman, and can be accessed from Broome or Perth via overnight drive. The area is best experienced from a 4WD as to fully appreciate all the hidden secrets of the surrounding rivers and valleys.
Tours leave regularly from nearby townships with self driven options available

Apart from the incredibly well preserved pools and waterways of the park, the other major attractions are the rock formations, unique plant life and the stunning walking tracks which range all the way from from beginner to advanced. Most areas are open to the public though a attaining level of fitness beforehand is recommended. Certain areas are accessible only via rope and harness driven courses, and should be attempted only with guided tours.
The key sites in the are to visit are Dales Gorge, Oxer Lookout, Weano Gorge and Hamersley Gorge all of which are accessible within a days journey of each other. These unique features make up a collection of telling landmarks that map the journey of climate and the raw power of the earth's natural forces in shaping a landscape over time.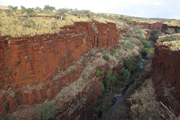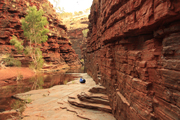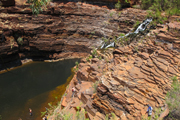 The best time to visit the area is between May and August as the cooler weather makes for more temperate conditions and this also coincides with the wildflower season. Seeing Karijini National Park is the perfect accompaniment to any of the great Western Australian drives, including the Gibb River Road, Margaret River or the route from Albany to Esperance. Just be sure to travel prepared and go with a provider who is experienced operating in the area.