Great Keppel Island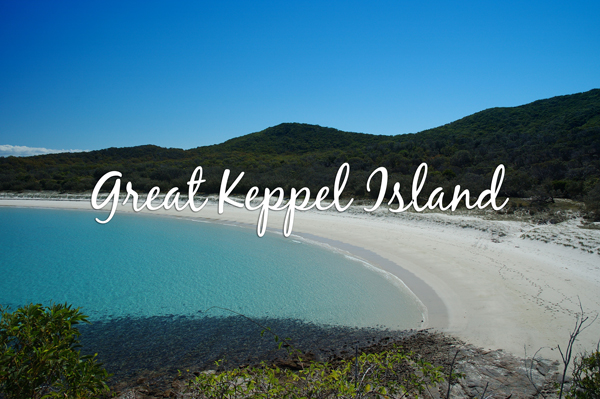 Australia is full of many amazing locations just waiting to be explored. From inner city Sydney to the reaches of the Darling Downs, there are sights to see and amazing pieces of Australiana to experience for those willing to take the time to wonder off the beaten path.
This week's newsletter brings you a focus on one of the lesser known locations across the country that we consider to be 'hidden gems' – places that are not on the popular camper trails, but will delight you with their unique beauty and attractions.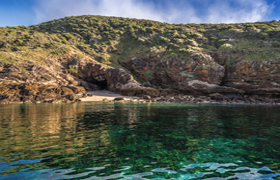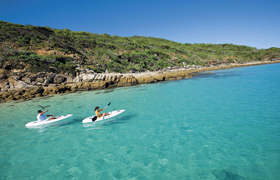 Great Keppel Island is one of the lesser known and lesser visited island havens on the north Queensland east coast and is perhaps better off for it. It's secluded, yet stunningly beautiful surroundings remain pristine and undeveloped and the lack of any real infrastructure apart form a few small chalets and camping grounds keeps the more touristy resort crowds away.
If you're looking for a nature experience with a little more remoteness and DIY camping scene, this island retreat is the perfect spot for you. Located just off the coast of Yeppoon, about a 30 minute drive from inland Rockhampton and accessible via ferry and light aircraft, it is a location that fits into any east coast itinerary and could be the little slice of private island life you are looking for.
Great Keppel is a destination that does not allow for vehicles, and instead visitors should base themselves in Yeppoon and take the day ferry over for a night or two of outdoor adventuring and camping under the stars.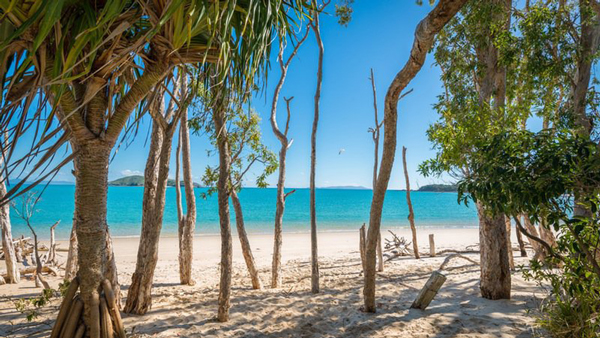 What to do here
The key activities on Great Keppel Island are outdoor adventures and nature walks around many of the beaches and lookout points located around the island. You can reach most of these over the course of one day and each provides its own stunning vista of the surrounding ocean. There are many inlets and shaded grotto's to swim in away from the heat of the sun with kayaking and snorkelling being other great activities you can participate in during your stay.
When you've had your fill of exploring and taking in the views, there are a couple of small eateries set up around the centre of the island where you can cool off and grab a pizza for lunch. Great Keppel Island Hideaway is the stand out option here and the staff are very friendly. They are more than happy to lend you advice on where to go both day and night and may even let you in on some of the lesser known spots to visit, just to make your stay that little bit more special.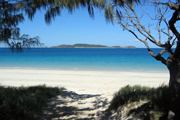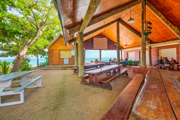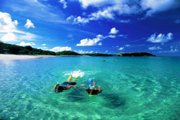 When to go?
Great Keppel is good to visit at any time of the year due to the temperate conditions of the Northern Queensland coast. It stays a steady warm temperature around all times of the year though can experience highs of up to 40 degrees and some coastal rain during the summer months.
If you plan to make Great Keppel Island a part of your east coast adventure, make sure to go prepared with  appropriate camping gear and supplies to last a few days. It is best to base yourself in Yeppoon or Rockhampton as there are no sealed roads. This island getaway could be the deserted paradise of your dreams, and is well worth your time if you're willing to leave the mainland behind for a few days of sunshine and relaxation.